Disclosure: I got this product as part of an advertorial.
As a blogger, homeschooler, and stay at home mom I must say it`s a very rewarding experience for different reasons. The downside to it though? Well we live off one income from my husband and of course I pay out of my own pocket to keep my site running. Believe me, it`s a tough task to keep up with everything plus stay afloat in this tough economy. This is why I use affiliate links within my blog posts. You see, when someone clicks, signs up, or even purchases from these links, depending on the terms, I make some sort of commission off of them. Well I make enough generally to make a few minimum payments towards credit cards, but not enough to make up for an income. My ultimate goal is to make a regular income from blogging so I can continue to stay home with the children and homeschool them. Being at home isn`t for everyone, but being both a working parent and a stay at home parent, I personally love the stay at home option much more suitable. I love being able to spend time with the family and not work those opposite schedules and never see each other. Believe me, it gets stressful. Of course I also need help from you all, simply by using my affiliate links you`re help supporting my site and my goal to stay home! So for instance, if you were going to go shopping on Amazon.com anyway, then by all means, please use my link. I only get a small commission from each site, but it all adds up. Well to assist me with trying to get more of my affiliate links out there and incorporated into my blog post, I decided to give
Wp Auto Affiliate Links Pro
a try. The best part? If you`re a blogger you have a chance to win the pro package as well! Wp Auto Affiliate Links will save you hundreds of hours of work by automatically adding affiliate links into your content. You have only to connect it to amazon, clickbank, shareasale, or to manually upload a datafeed with your affiliate links and the plugin will do the rest. Here is an example of how the plugin transform a normal article into a money making vehicle: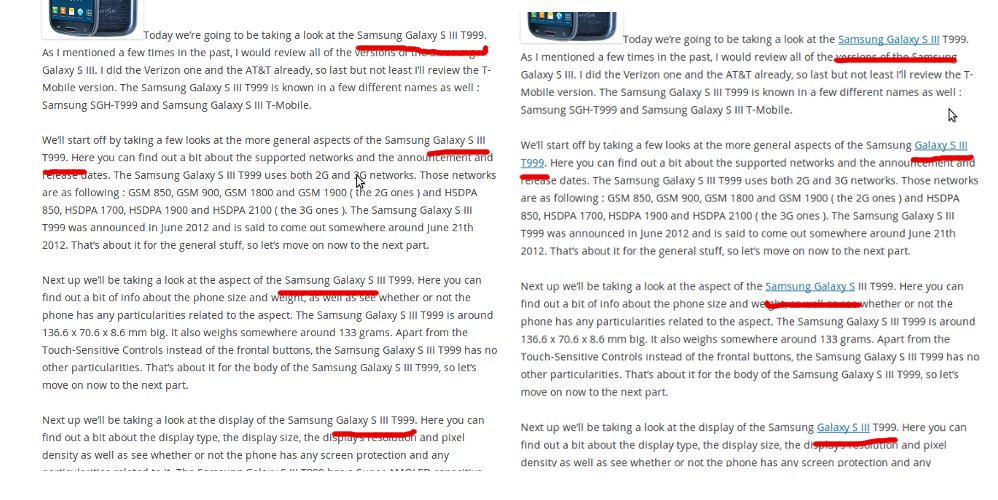 Top bloggers are using affiliate marketing instead of contextual advertising so they can earn 6 figures. Lately, most webmasters are experiencing low earnings at Adsense, topping few dollars for every 1000 visitors. On the other hand, if you promote affiliate products, the average commission you get is between 10$ and 50$. From every 1000 visitors to your website you will generate at least 1 sale. You can generate more if you have affiliate links in every post or page. Benefits of using Wp Auto Affiliate Links PRO features
Earn more money from affiliate marketing
Save time adding and managing affiliate links
Focus more on your content and website
Get rid of annoying ads and low payouts
Improve your web business
The WP Auto Affiliate Links works based on an API key which you will create after your first payment. The price is $9 per month and you can cancel anytime. With your purchase you will get full dedicated support and access to all plugin updates. So I went ahead and installed the Wp Auto Affiliate Links to my site and figured let`s give it a try. Now I`ll admit, installing it was simple. it`s just like any other plugin and it even had instructions on how to go about adding my affiliate links. Adding ClickBank and Amazon were the easiest, but adding Share A Sale, I`m still unsure if I have it done correctly. With Share A Sale you need to also upload the merchant .txt files, which is a bit confusing for me. And while I went to the site and downloaded the files for all the merchants (or I think I did anyway), I uploaded the files and that was it. It showed the file upload was successful, but it doesn`t show the files you uploaded. I wish this factor could be changed just because I need that visual. Or even if there was a better way so I could SEE that each merchant I`m apart of is on the list. Aside from that though I found using Wp Auto Affiliate Links actually rather easy. After just a few minutes I started to see links appearing within my posts. What I like about this program is that I was able to decide how many links I want (very few, average, a lot, etc). Also, when I`m making a blog post I can choose whether or not I want that post to be included with affiliate links. So not ALL of my posts have to have them if I don`t want them to. For this post since it`s being reviewed, I chose not to turn it off. I only placed one link (at the top) to the sponsor and any other link you will see within this post would come from the program itself. I find that it puts them in the posts to flow naturally and not make it an awkward over fill of affiliate links, which I like. I currently have my site set for "average" links, but if I feel it`s too much I can always adjust it to a lower setting. Overall I`m quite pleased with the plugin. At first I wasn`t sure. I`ve attempted at other similar plugins and my site was just bombarded with links and it looked tacky. I`m hoping this one stays on track, helps bring in a bit of income to help keep the site up and running and pay some bills and not take away from my site in it`s appearance and value. One thing I do wish for is that they include other affiliate programs other than just Amazon, ClickBank, and Share A Sale. While I am apart of those, I`m also a part of quite a few others. So being able to include them in as well would be really great. Just some thought and something the sponsors could consider? Of course either way, I definitely think it`s a plugin to consider if you`re serious about blogging and wanting to make a few extra dollars from it!
a Rafflecopter giveaway
I received one or more of the products mentioned above for free using
Tomoson.com
. Regardless, I only recommend products or services I use personally and believe will be good for my readers.