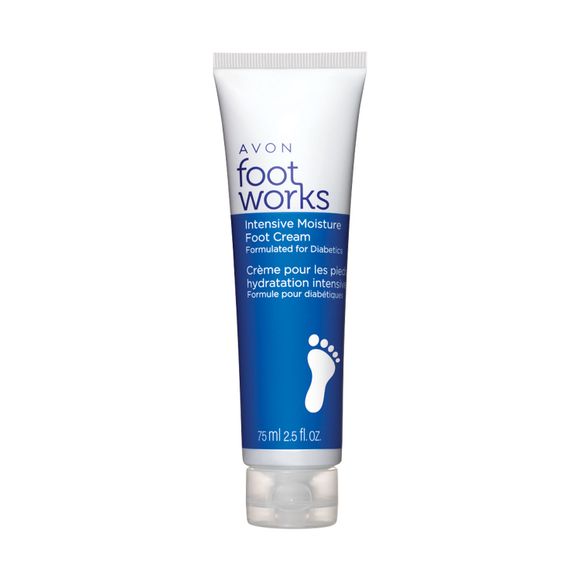 You walk an average of 5,000 steps a day — in a lifetime, the equivalent of 4½ times around the world. Your hard-working feet deserve to be taken care of!
This
intensive foot cream
featuring Hydra6X Complex delivers gentle and effective moisturizing needed for dry feet common to diabetics. 2.5 fl. oz.
BENEFITS
• Helps hydrate and condition rough, dry skin
• Does not contain artificial colorants (colors, dyes or pigments)
• Gentle and mild
• Suitable for diabetics
• Great for sensitive skin
• Non-greasy
• Helps deodorize feet
• Dermatologist tested and podiatrist tested
• Fresh peppermint scent
TO USE
• Rub gently onto rough, dry and callused skin. Apply twice daily, morning and night for the first 7 days. After one week, apply once a day. Or use as recommended by your physician.
Made in USA