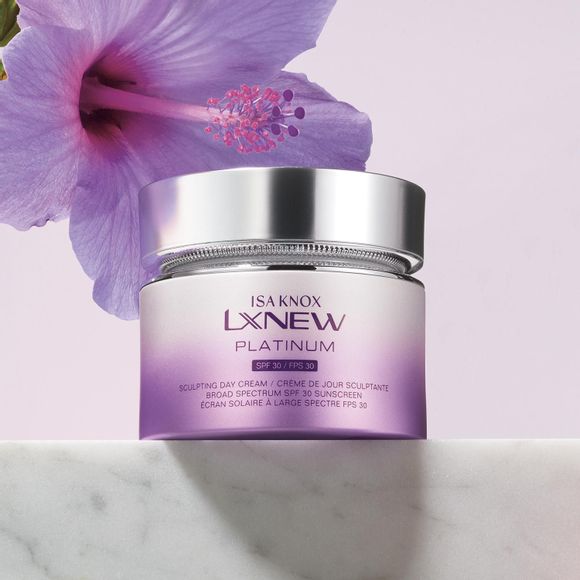 Check out the Isa Knox skincare line!
Defy gravity with the natural power of hibiscus flower. Our collection has responsibly sourced organic hibiscus extract, for visibly firmer, youthfully plumped skin, and enriched with ceramide and other anti-aging ingredients, our innovative formulas help skin look resculpted and lifted from every angle.
Lift? Or sun protection? This hibiscus-infused, SPF formula does both!
Discover the power of the hibiscus flower. This deeply moisturizing formula helps visibly tighten facial contours and restore the look of youthful skin while protecting skin with SPF. Contains firming hibiscus extract and a blend of anti-aging ingredients, including cica and panthenol for a firmer, smoother, more sculpted look. 1.7 fl. oz.
BENEFITS
• Moisturizing face cream contains hibiscus extract, cica and panthenol
• Provides a smoother, firmer, more sculpted look
KEY INGREDIENTS
• Hibiscus extract – Helps provide visibly firmer, youthfully plumped skin.
TO USE
Apply in the AM after cleansing and treatments, smooth or face and neck after applying serum.
TIP:
Check out these other
Avon deals
currently available while you are here and save some money!