Why spend a thousand dollars on Diamonds when you can get a pair for FREE.
The diamonds are Lulu Rose Lab-created diamonds. These ship pretty fast and the earrings they offered last year had good reviews!
For years jewelers and jewelry lovers have searched for an affordable and high-quality alternative to expensive blood diamonds and over-priced metals that rarely appreciate in value. For years the alternatives were either, cubic zircons that almost always turn colors and look like crap after a few times in the shower or once your makeup gets close to it. Moissanite which quite frankly is just as expensive as a real diamond.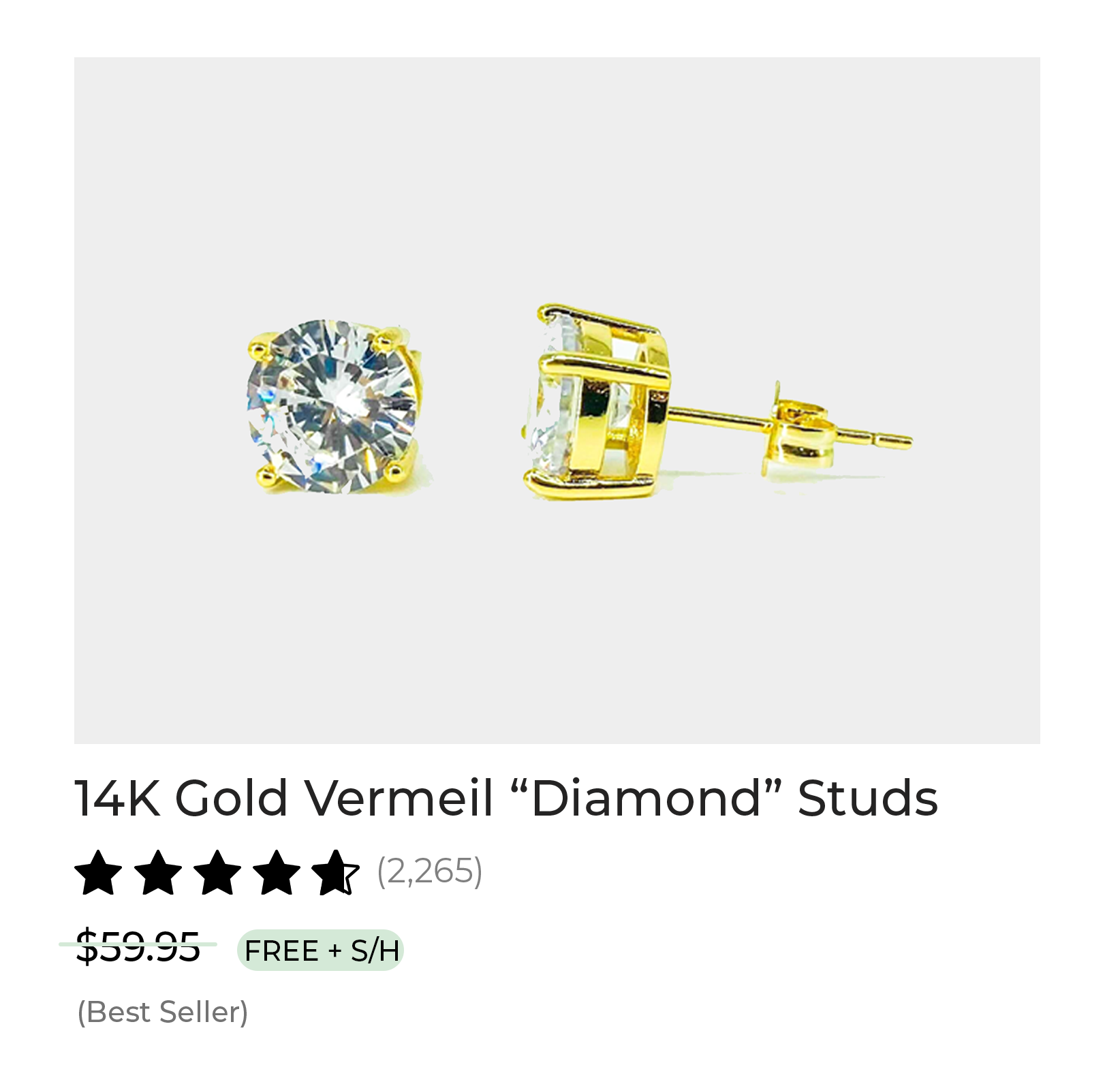 Luciana Rose took her decades of jewelry experience and a little science and created what is widely considered the best diamond alternative for the price. Unlike a CZ Luciana roses diamond veneer will never turn colors or get cloudy. They will retain their brilliance for years to come just like a real diamond.
And unlike moissanite or lab-grown diamonds,
Luciana Rose's diamond veneer stones
are actually really affordable, at a price point much closet to a CZ the average person can now have what looks just like a real diamond at the cost of a CZ and they never have to worry about their stone turning cloudy or looking like a cheap pair of earrings.
People can't get enough of Luciana rose's unique diamond veneer studs, just see some of the 1000's of reviews they got just this year.
TONS of Limited-Time EXCLUSIVE deals have been posted to my Telegram channel! These deals include limited-time offers, coupon codes, and Amazon deals! It's FREE to join so you don't miss out! ? Sign up here!
═════════════════════════════════
PROMOTE YOUR BRAND WITH US!
═════════════════════════════════
Want to showcase your product to the Closet of Free Samples audience? Then check out my available advertising options and email me at This email address is being protected from spambots. You need JavaScript enabled to view it. to discuss!
═════════════════════════════════
FOLLOW CFS ON SOCIAL MEDIA
═════════════════════════════════