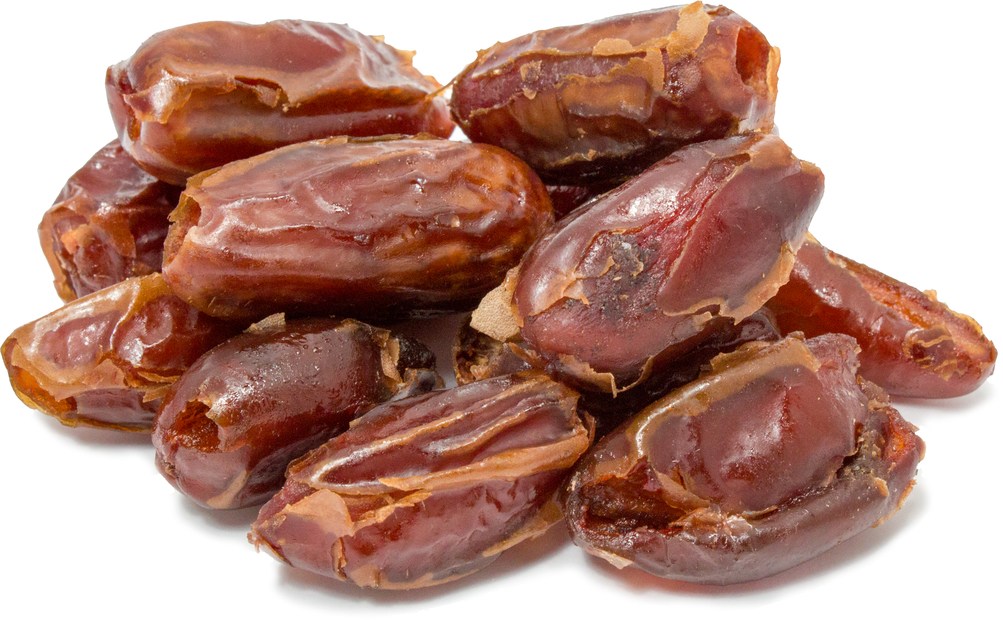 Don't miss out on this sale from Piping Rock!
Large, sweet and succulent,
Piping Rock's All Natural Pitted Dates
just may be your next favorite snack—all without the hassle of eating around a pit. Packed with nutrients, each decadent date supplies fiber, potassium and B-complex vitamins while being significantly low in cholesterol and fat!
Dates grow from palm trees of the same name native to the Iraqi soil. Though they are now naturalized throughout the world, dates stand as a staple in Middle Eastern cuisine and have been cultivated historically as far back as ancient Mesopotamia and Egypt!
Enjoyed on their own or in a plethora of dishes, quickly discover the fantastic flavors of Piping Rock's top quality All Natural
Pitted Dates
!
Piping Rock's Promise:
We proudly offer you a bountiful selection of real foods from reliable sources at the best value in the industry! Discover our wide variety of nutritious snacks to satisfy your strongest craving. We carry everything from Natural Sweeteners, Nuts & Seeds, Spices, Veggies Chips, Dried Fruit, Chia Seeds, Peas and Edamame in all different forms to meet your preference. Whatever you're craving, find it at Piping Rock for an affordable price and complete satisfaction.
About Piping Rock's Quality:
You've found your One-Stop-Shop for Snacks & Seeds at Piping Rock. All products are packaged in Kosher Certified, GMP Facilities to ensure pristine quality and freshness. We verify our Snacks & Seeds with third-party, FDA-registered agencies to meet rigid safety standards. Our products are made fresh, then packed, sealed and delivered to your door. You can be assured that quality and cleanliness is our top priority! We guarantee purity, potency safety and innovation in everything we do.