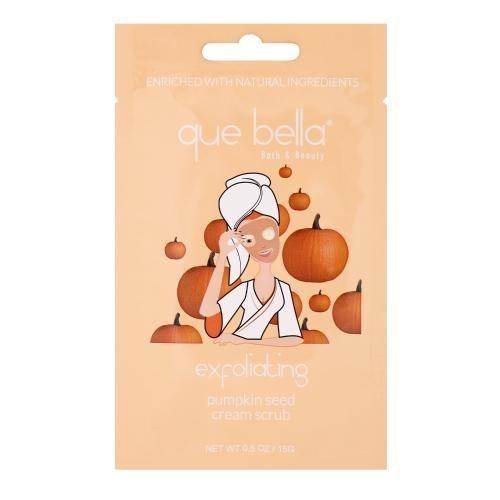 This would be a great way to relax after a long day!
Our pumpkin seed scrub is a delicious treat for your skin enriched with pumpkin seed extract which helps to soften and brighten the appearance of the skin. The cherry stone particles help to gently exfoliate dull skin cells resulting in a more radiant looking complexion.
Directions: Simply cleanse your face with warm water, then apply the mask with your fingertips, avoiding your hair eyes, eyebrows and lips. Relax and enjoy for 15 minutes then rinse off with warm water and gently pat dry.