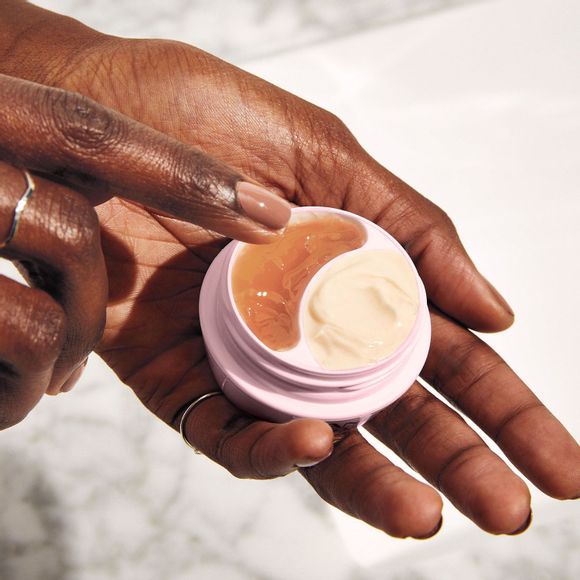 Anew Clinical Eye Lift Pro Dual Eye System
is the only two-in-one system for a complete eye lift and for anyone wishing to help treat or prevent the telltale signs of aging. Formulated with injectable-grade Arginine* gel to diminish the look of sagging and visibly lift the upper eye while the caffeine-infused cream reduces dark circles and de-puffs the under eye. 0.66 total fl. oz.
In 1 week, the Eye Lift Pro:
• Provides a dramatic lift
• Makes eyes look and feel dramatically firmer
• Virtually erases the signs of aging on eyes
BENEFITS
• Eyes feel tighter
• Under-eye shadows are visibly reduced
• Makes eyelids feel weightless and younger
• Keeps eyes looking wide awake
• Reduces the appearance of crow's feet and the look of eyelid sagging
• Reshapes the contours of the eye area
• Hypoallergenic
• Suitable for sensitive skin
• Allergy-tested, dermatologist-tested, ophthalmologist-tested
TO USE
• As part of your regimen, first cleanse the skin, then apply Eye Lift Pro after your serum but before your favorite Anew moisturizer.
• Twice daily, apply gel to eyelid and brow bone area; apply cream to under eye area, including upper cheekbone.
*This is a cosmetic product for external use only. Follow usage instructions on product packaging.
This is a two-in-one system. Gel and cream are not sold separately.
Made in USA