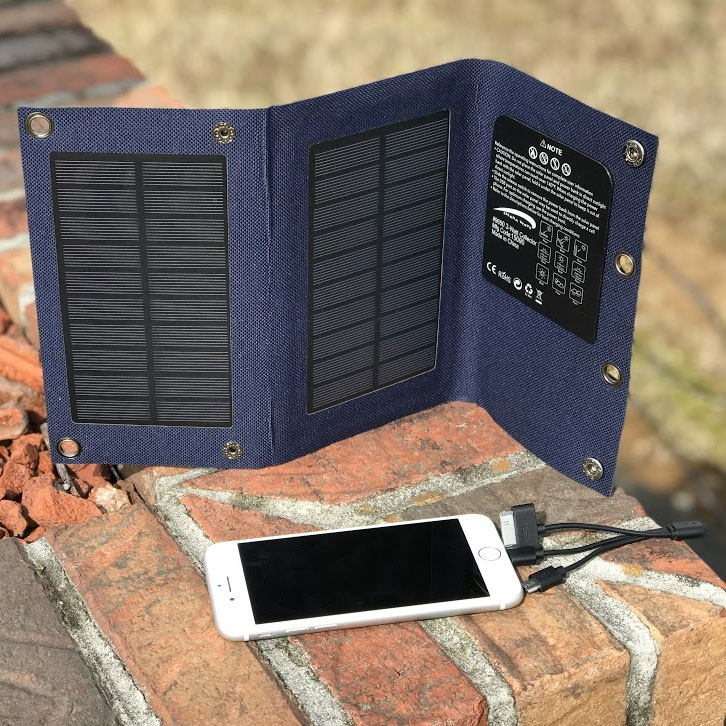 3000mAh power bank, with 3-watt solar collector, powers cell phones, tablets, and other personal electronic devices. Super compact design makes it easy to carry with you. Charges using the detachable solar collector and any USB power source. Also charges with 12V DC or 120 AC adapters (not included).
Product Features
3.7V Lithium-ion battery
1.5W flashlight/flasher
3000mAh/11Wh capacity
Input: 5V/1.5A
Outputs: USB 5.0V, 1A, 2A high speed
12 oz
7.5" x 1.5" x 4.5" folded
Includes a multifunction USB charging cable (iPhone® Lightning tip, iPhone® 30 pin tip, Micro USB tip & standard USB)
LED power indicators with battery capacity meter.
Weather resistant canvas outer cover.