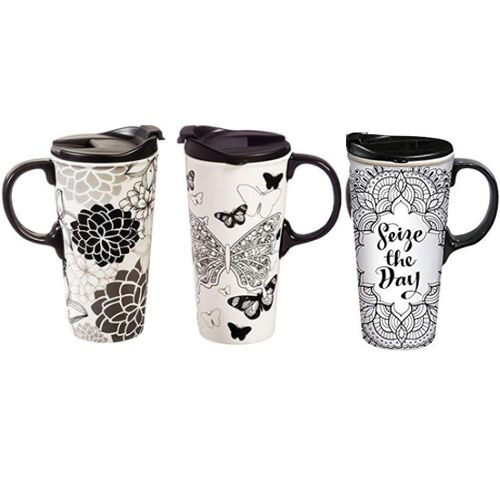 Unlock a world filled with color and endless creative opportunity with the
Black Ink: Just Add Color Collection by Cypress Home
. Hand drawn and inspired by the coloring book trend, fill your designs with beautiful expressions of color or enjoy as a great black and white hand-sketched intricate design. Just Add Color gives you the artistic freedom with the safety of not being intimidated by a blank canvas.Color in as much or as little as you desire. Black Ink lets you create one of a kind gifts for those important people in your life. With Just Add Color everyone is an artist!
Product Features
After Coloring, Bake to Make Permanent!
Place your ceramic Just Add Color piece in a cool oven.
Turn the oven on to 300 degrees Fahrenheit (150 degrees Celsius).
Once the oven gets to 300 degrees Fahrenheit, set a timer for 30 minutes.
After baking for 30 minutes, turn the oven off.
Let the item cool as the oven cools.