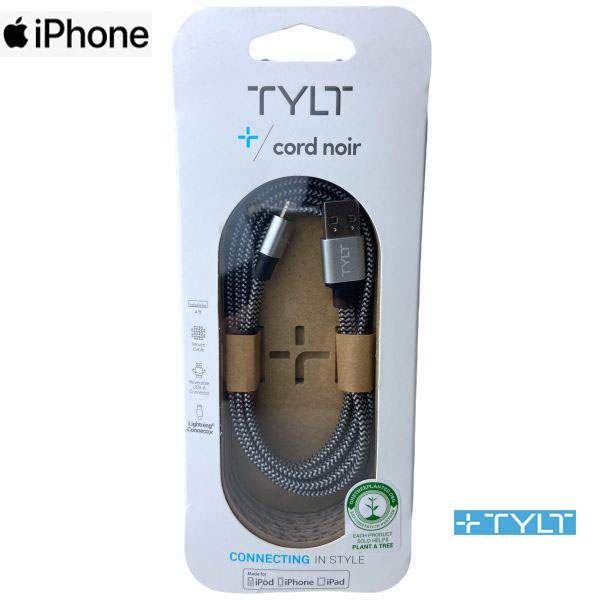 If you have an iPhone, grab a spare charging cable at this low price!
DURABLE 4 FOOT CHARGING CORD: This extremely durable cord will be there when you need it the most. It is made of a durable double-braided nylon cable that is made to last. The optimal 4 foot cord will keep you plugged in, but not tethered to the wall, as you effortlessly stay connected to your power source.
TYPE-C USB COMPATIBLE CHARGE: This device is compatible with most Samsung Devices. Including the Samsung Galaxy S8, Samsung Galaxy Note, Google Pixel 2, and LG V30. Quickly sync or recharge your Type-C USB products and leave your house knowing you have everything you need, including a full charge.
REVERSIBLE USB DESIGN: Never deal with the hassle of plugging in your USB device the wrong way again. Our patented reversible USB device will help ensure that you are always plugging in your device correctly. This helps remove the hassles of charging your devices and allows you to quickly get back on the go.
SUPPORTS 3A OF CURRENT AND 12W CHARGING: This cord comes standard with the optimal charging settings so that you can quickly recharge your device. This will plug into any connected USB Port and immediately begin charging.
2 x Lightning cables for iPhone
BONUS:
Check out these other
chargers on sale
while you are here and save some money!
Did you find this post helpful? If so, it would be great if you could show some support by following

Closet of Free Samples on TikTok

(as well as my other social media accounts @closetsamples) and by checking out

my Etsy shop

! As a small creator, all your support makes a difference! Even a simple share of this post to your friends helps! Thanks so much!