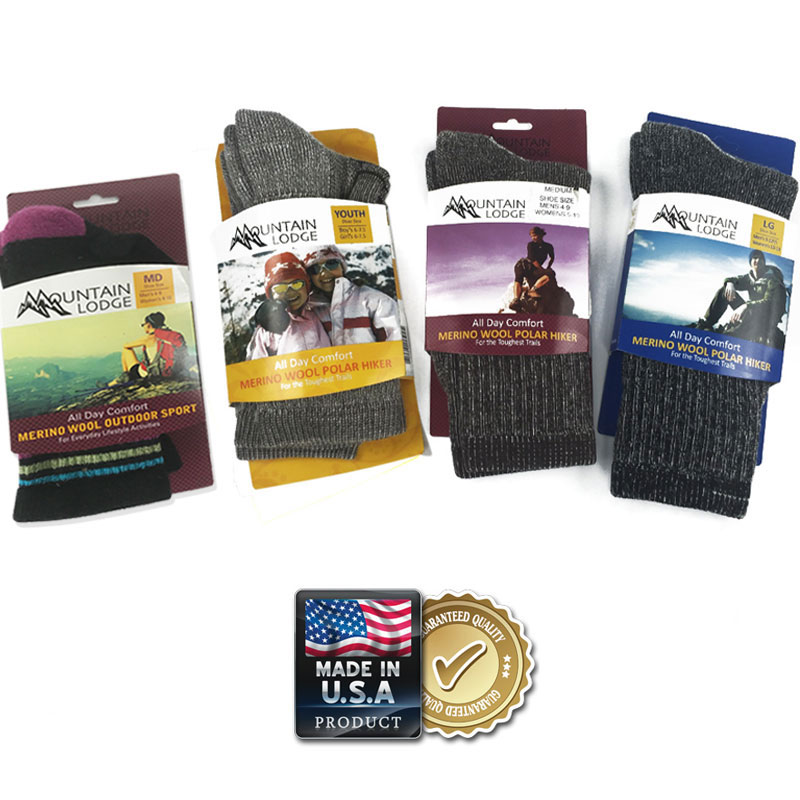 The whole family can stay warm with this incredible deal on
Merino Wool socks
. If you want all day comfort and all day warmth, these are the socks for you. They`re made right here in the USA too! Each size includes 2 pairs of socks. For fun factor, colors will vary.
Product Features:
Cushioned foot & leg
Stay-up leg with ribbed support
Merino wool maintains strength, stretch keeps feet dry
Keeps you warm, all day long!
Made of: Merino Wool / Nylon / Spandex / Elastic
2-Pack Value
Made in USA
71% Merino Wool
Youth / Young Adult - Not Children`s
Adult Medium ( Mens 4-9) ( Women`s 5-10)
Adult Large ( Mens 9-12.5) ( Women`s 10-13)
Women`s Fashion (Women`s Shoe Size 4-10)
???? Get

Cash back

on this purchase by using TopCashBack! Sign up here for FREE! ????
*Tip: Open the TopCashBack link a new window, search for the store, select it and it will open in a new window. Once this happens, you can close that window and continue shopping from where you were. Doing this will log that you are shopping through TopCashBack without losing your place!
Want to Save EVEN More Money? Try these out: