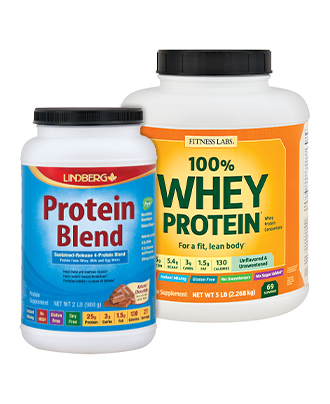 Take advantage of this limited-time discount!
Protein powders
are a must-have for athletes and fitness enthusiasts alike. They supply important amino acids, BCAAs and antioxidants that work to promote muscle metabolism, accelerate recovery after a workout and develop lean muscle mass.**
A high quality, easily digested protein, Piping Rock's Vanilla
Whey Protein powder
is ideal for those living a healthy, active lifestyle! Featuring a tasty natural vanilla flavor, this ultra whey protein concentrated blend is ultrafiltered and microfiltered, delivering 18 grams of protein plus Branched Chain Amino Acids (BCAA) per serving to help you perform your best.**
Use Piping Rock's Vanilla Whey Protein Powder in your pre- and post-workout shakes to deliver ideal sports nutrition and support muscle growth and development!**
Piping Rock's Promise:
We proudly offer you our ever-growing selection of Vitamin & Supplement products designed to help you achieve your wellness goals at the lowest cost in the industry! The beauty lies in the depth of our assortment. Piping Rock carries hundreds of
Vitamin & Supplement products for Men & Women's Health
. We offer capsules, powders, softgels, liquids, organic formulas and much more. Our products are stacked with premium ingredients, sourced from all over the globe. Our robust product line is evolving every day to meet your wellness needs!