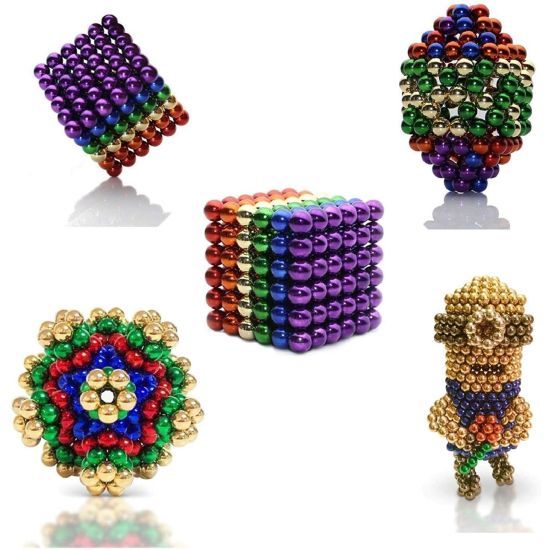 Check out this fun find!
EXPERIENCE THE MAGIC OF MAGNETISM: SkyMagnets put the power of magnetism in the palm of your hands with our ultra-durable premium spheres that will set your imagination free. Craft any shape or figure you see in your mind and watch the magic come to life. Mold and mash any structure or shape your heart desires
216 PIECES. ENDLESS POSSIBILITIES: Let your imagination run wild with our 216 meticulously crafted spheres. This dynamic set is like an empty 3D canvas, just waiting to be manipulated by anyone bold enough. There are 1000s of geometric arrangements to be made, from figures to jewelry and beyond - at work, school, home, and more! With multiple SkyMagnets kits, build large sculptures…The possibilities are only as limited as your imagination!
GOODBYE STRESS AND BOREDOM: SkyMagnets are the perfect stress reliever and daytime boredom buster. They also make an excellent sensory tool to improve concentration, focus, attention, and active listening. SkyMagnets create a sense of calmness, while promoting problem solving and creative thinking skills. Squeeze SkyMagnets into a stress balls and enjoy the therapeutic relief. With our super portable storage case you are able to bring a dose of zen wherever the day takes you.
HIGH-QUALITY AND ADVANCED ENGINEERING: Each flawlessly-crated ball undergoes extensive testing, manufacturing, coating, and quality assurance, guaranteeing impeccable quality. SkyMagnets ensure exact precision levels for sophisticated geometric modelling that flows like water and colors that will never fade.