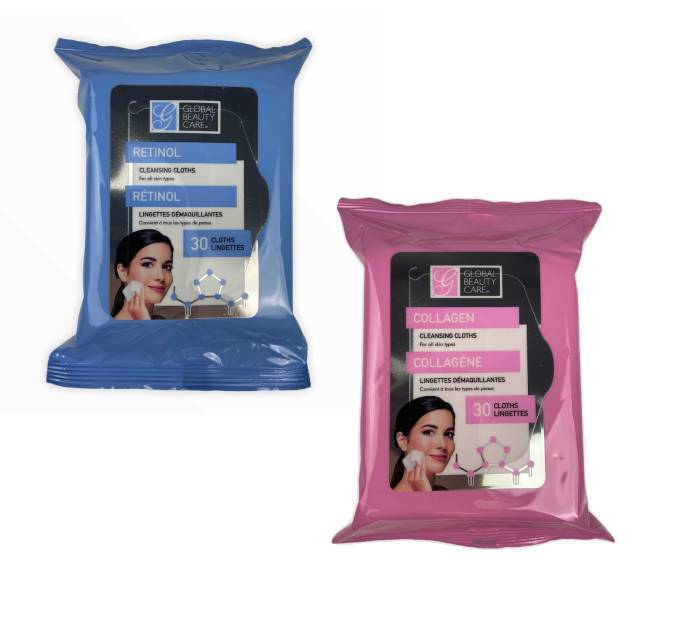 LOAD UP DEAL! - 24 30-PACKS of Facial Cleansing Wipes - 720 total wipes! Choose from Retinol and Collagen Wipes! $4.99 per pack in stores, but you're getting them for only Just $1.25 per pack from us! 180 total wipes! - Order 3 24 packs, the limit per customer, and SHIPPING IS FREE!
This is a huge score - stock up now!
Retinol Makeup Cleansing Wipes - gently cleanse away skin impurities trapped within your pores, lift away dead skin cells and even out skin tone. Our pre-moistened wipes are formulated with Retinol to help rejuvenate skin texture, minimize wrinkles, restore pH balance and hydrate your skin. Use daily morning & night around eyes, face & neck area for smoother, firmer and more radiant looking skin PH Balanced Hypo-allergenic
Collagen cleansing wipes - gently cleanses away impurities from your skin. Collagen helps to reduce the appearance of fine lines and wrinkles. PH Balanced. Hypo-allergenic. For all skin types. 30 wet cloths.