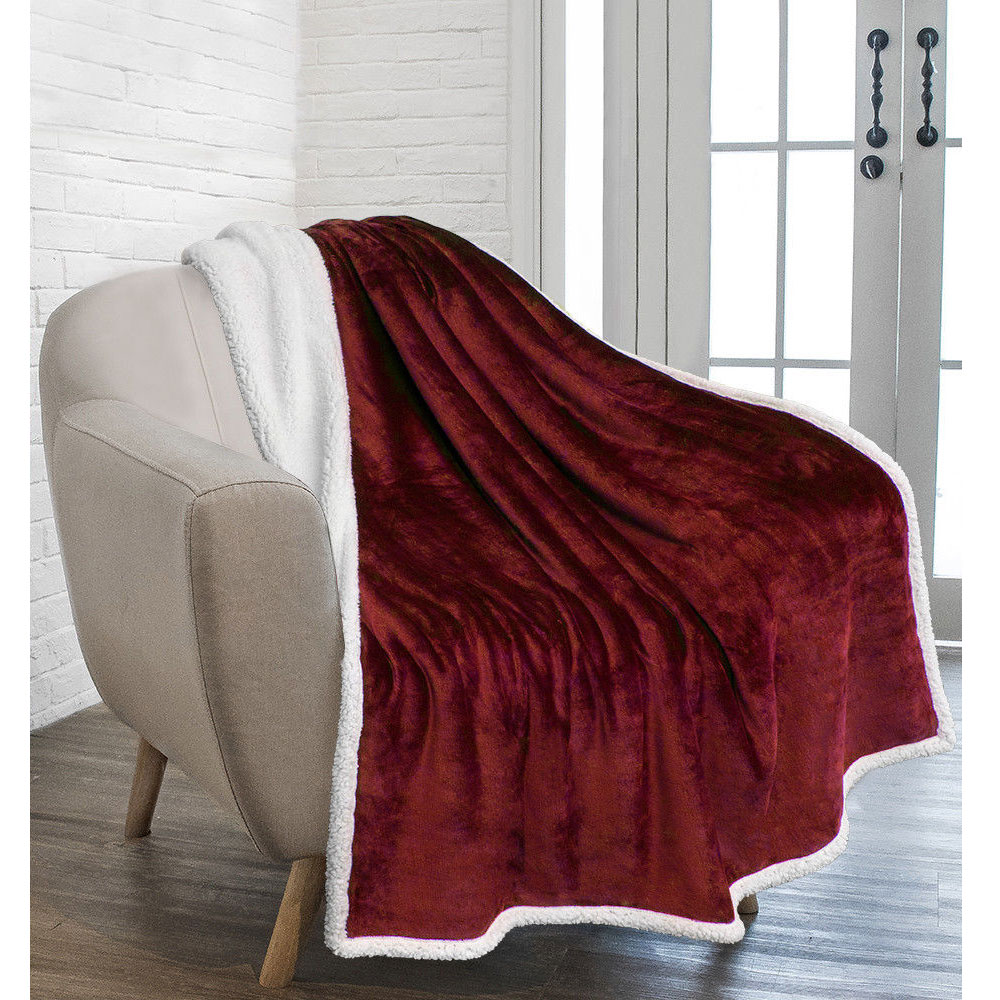 Premium JUMBO Plush Fleece Sherpa Blanket in Assorted Colors - This is a BIG blanket... 80" x 84"! PLENTY of room for everyone to snuggle up together! You're going to LOVE this! Order 3 or more for just $19.99 each! - SHIPS FREE!
Nothing feels quite so great on these cold winter nights as wrapping yourself in the luxurious warmth of a Fleece Sherpa Throw. These throws are not only generous in their jumbo dimensions (80x86 inches) but also in how thick they are. This Premium Sherpa Throw Blanket comes with super soft microfiber fleece on one side and sherpa lining on the other side. The blanket made with super soft fabric that will keep you warm and cozy while you lounge on your sofa. Comes in gift rope-wrapped packaging, perfect for holidays gift, Thanksgiving gift, Christmas gift.
These Jumbo Sherpa Fleece Throws come in an array of assorted colors in solids and plaid patterns - you will receive yours in a random color or plaid pattern.
Product Features
Jumbo size measures 80x86 inches
Ideal for watching TV and lounging on sofa/bed; Perfect for indoor use but also great for outdoor use.
This Premium Sherpa Throw Blanket comes with super soft microfiber fleece on one side and sherpa lining on the other side.
The blanket made with super soft fabric that will keep you warm and cozy while you lounge on your sofa.
Come in an array of assorted colors in solids and plaid patterns - you will receive yours in a random color or plaid pattern

Join for 25% Off: Country Scents Candles | Country Suds | Country Naturals Shop without Discount: Country Scents Candles | Country Suds | Country Naturals