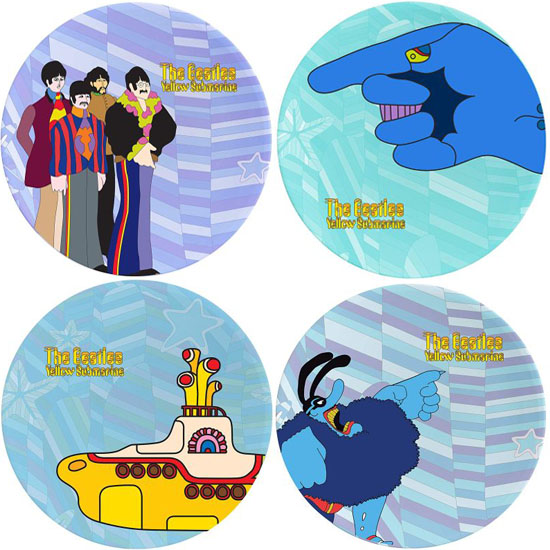 MAKES A GREAT GIFT TOO! - Set of FOUR Collectible Beatles Yellow Submarine Dinner Plates - Display them or use them! At our insane price, why not get one to do both?! (Yes they are dishwasher safe) - Arrives in nice full-color packaging! Currently $47 on amazon with 5 star reviews! Once these are gone, they're GONE! SHIPS FREE!
Vandor's new high-end ceramic tabletop collections will delight even the most discriminating fans. Perfect for everyday dining,
The Beatles
Yellow Submarine 10 Inch Ceramic Plate Set is made of high quality ceramic and features bright and bold Beatles designs. This 4 piece plate set is dishwasher safe and comes in a full-color gift box. Making retro cool since 1957, legends live on at Vandor - suppliers of hip and functional products for fans of all ages.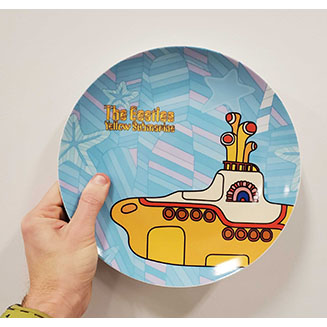 4-piece ceramic plate set
Beautiful and bright character designs
Arrives in full-color packaging
High-quality ceramic is dishwasher safe
Ideal gift for "Fab Four" fan in your life