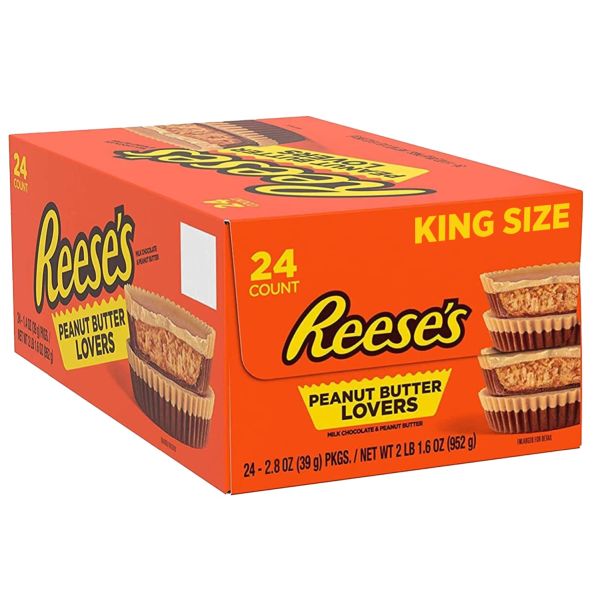 Don't miss out on these candy deals!
Reese's Peanut Butter Lovers, Peanut Butter Cups Candy, Holiday, King Size Bars
Pack of 24
2.8 Oz Each
Best By 03/2023
BONUS:
Check out this other
candy on sale
while you are here and save some money!
TONS of Limited-Time EXCLUSIVE deals have been posted to my Telegram channel! These deals include limited-time offers, coupon codes, and Amazon deals! It's FREE to join so you don't miss out! 👉 Sign up here!
═════════════════════════════════
PROMOTE YOUR BRAND WITH US!
═════════════════════════════════
Want to showcase your product to the Closet of Free Samples audience? Then check out my available advertising options and email me at

This email address is being protected from spambots. You need JavaScript enabled to view it.

to discuss!
═════════════════════════════════
FOLLOW CFS ON SOCIAL MEDIA
═════════════════════════════════