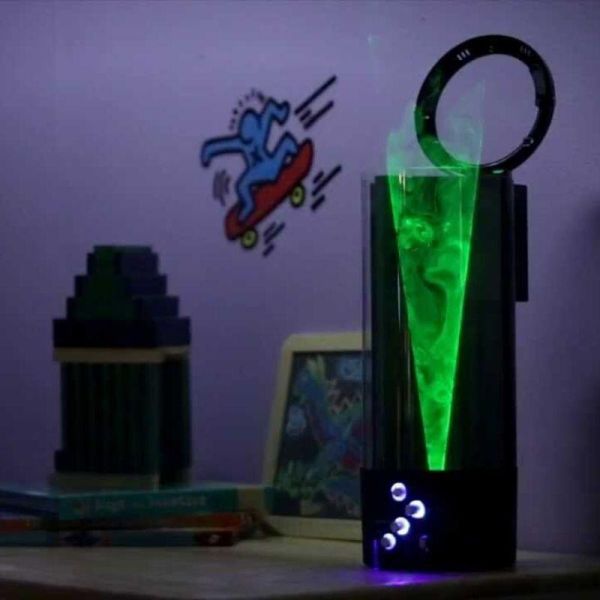 The exciting
Laser Fog Light Show
combines brilliant green laser lights with a fine mist to display a marvelous miniature laser show. Similar to those used for concerts and big productions, in a compact product. Display this unique miniature light show on your coffee table, bookcase, or end table for the ultimate 3D laser light show at home or for a party with dazzling laser light show effects. Green laser beams are projected upward through a fine fog inside a chamber, while a laser beam spins fast in a circular motion, appearing like a solid cone of light. Features adjustable laser beams for interactive control over speed and motion.
Use with the lid closed or open, it is all up to you. Comes with a pre-filled bottle of mineral oil, also available at any pharmacy to make fog.
AC power adapter with 5" cord included.