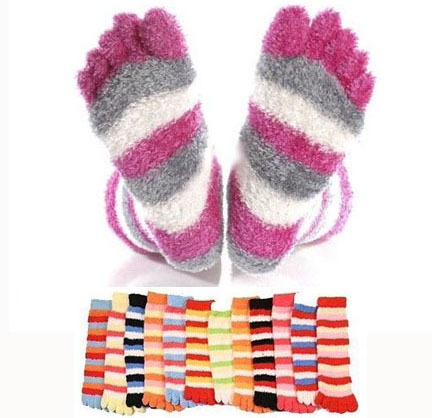 These super comfortable socks wrap each of your toes in warmth! Once size fits just about any adult foot and come in a variety of stripped fun colors. 95% Polyester, 5% Spandex.

(Note: Your will receive 3 pair of socks per order. Above image simply shows different color variations.)

You don't have to be some smelly old bear to enjoy the warmth of fuzzy wuzzy! This adorable combo comes in an assortment of colors and is bound to keep your digits toasty. Don't fret about which color to choose, because we will select one at random for you. Super stretch weave means one size fits most.
Features:
One size fits most
Assorted colors, color is selected at random