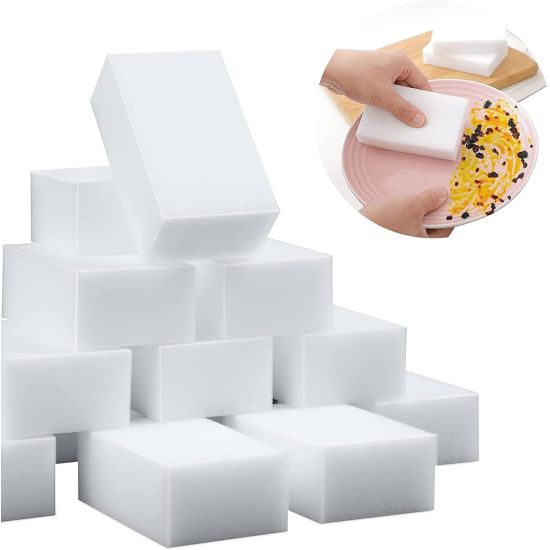 30 Pack of Magic Eraser Mini Sponges - Yeah, these things are awesome - Order 2 or more 30-packs and SHIPPING IS FREE!
Stock up on these for your cleaning!
With premium-quality melamine foam and incredible density, our eraser sponges easily lift away scuffs and grime
EASY TO USE – Put away that smelly bleach. Say no to abrasive, corrosive chemicals. Grab the gentle and effective cleaning alternative. Simply wet with water, squeeze and wipe, then the product that need clean will like new
RECOMMENDED BY PROFESSIONAL CLEANERS – Whether you have an occasional mark or a large cleaning company, you will enjoy the incredible value of our eraser bulk packs. Why spend a fortune on sponges? Stock up, save, and be prepared for any cleaning job
MULTI-PURPOSE CLEANER – Our unique sponges effortlessly cut through grease, soap scum and "permanent" marks. Use in your kitchen, bathroom, walls, doors, floors, shower, bath, tub, shoes, car, toilet, sink, and more – without the scrubbing and elbow grease
Sponges are 2.5" x 2.5" x 1"