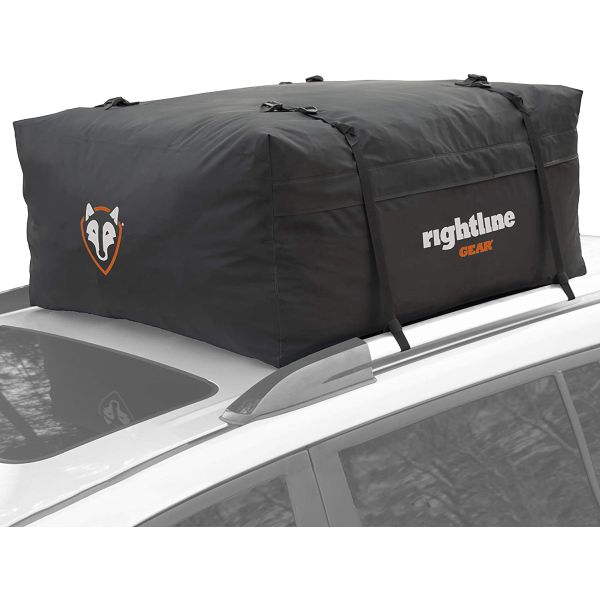 SECRET DEAL - Rightline Gear Range Weatherproof Roof Cargo Holder - Attaches to Vehicles WITH or WITHOUT a Roof Rack! Currently $80 on amazon with 5 star reviews! Why so highly reviewed? Unlike other ones, THIS WILL TRULY KEEP YOUR STUFF DRY! Folks, this is a very very good deal! Grab one for road trips for years to come!
Tackle your next adventure with the Rightline Gear Range 2 Car Top Carrier. Designed for use WITH or WITHOUT a roof rack, you can attach the carrier's straps to a vehicle's roof rack or use the Car Clips to attach the straps to a vehicle's door frame weather molding - the only revolutionary solution of its kind that WILL NOT interfere with passenger headroom. Rated Weatherproof +, the Range 2's UV protected PVC Semi-Coated Mesh XT shell and urethane coated zipper provide a dual barrier from the elements. With 15 cubic feet of rooftop storage, you can transport your cargo and your passengers without compromising safety, comfort, or convenience. All Rightline Gear products come backed by a 1 year manufacturer's , so Gear up with confidence! Spend less time dealing with overpriced and overcomplicated alternatives, and more time doing what you love with a Rightline Gear Car Top Carrier.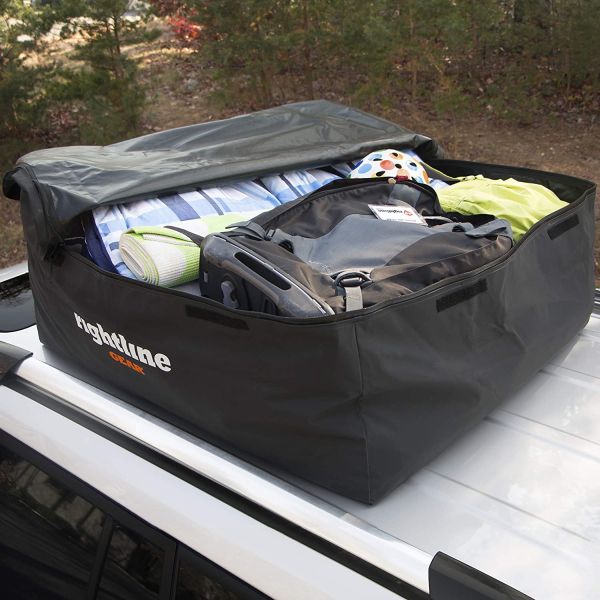 The carriers are constructed from UV protected PVC Semi-Coated Mesh XT. The end result is a highly durable cargo bag that lets you travel with the peace of mind that your gear will stay dry. After use, the Range Carriers fold down for storage in a stuff sack, complete with a sewn-in set up guide.
The Range Carriers feature a urethane coated zipper under a hook-&-loop-close zipper flap.
Includes: carrier, (4) attachment straps, (4) car clips, and stuff sack with sewn-in set up guide
Capacity: 15 cu ft
Dimensions: 14" x 12" x 6"