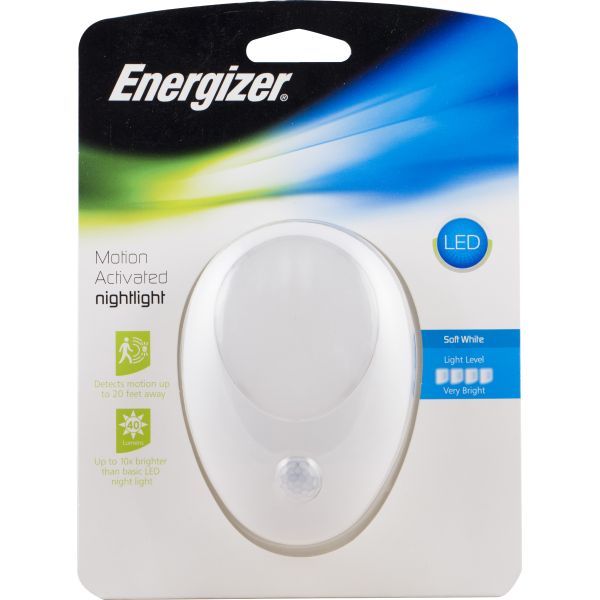 FLASH SALE - Energizer Motion-Activated LED Night Light - Plug in to any outlet and never have to worry about changing batteries - Soft white LED perfect for a bright but soft glow to light your path at night - Order 3 or more and SHIPPING IS FREE!
Featuring bright, energy-efficient LEDs, the
nightlight
has a motion-sensing range of up to 20 feet. Once it senses movement, the nightlight will turn on, keeping the area lit. When motion is no longer detected, the light automatically turns off. The light also has a light sensor that will only allow motion triggers in low light, helping to keep energy costs down. The motion-sensing nightlight features a contemporary oval design in a glossy white finish. You can conceal your entire outlet with the nightlight or keep your second outlet free by using just the top receptacle. The light is perfect for bedrooms, staircases, hallways, bathrooms and more. Transition from day to night with the Energizer Motion Activated Nightlight.
Wireless
40 Lumens
Soft White
Ideal for Bedroom, Bathroom, Hallway, Stairs, Pantry and Laundry Room