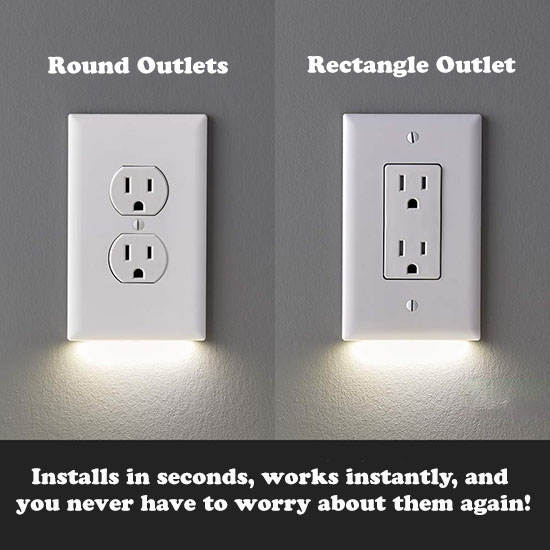 Outlet Wall Plate With LED Night Lights - Available on both outlet styles - No Batteries Or Wires! Installs in seconds! - UNLIMITED 50 CENT SHIPPING, SO LOAD UP AND SHIPPING IS STILL JUST 50 CENTS!
This super handy outlet plate with
LED nightlight
was designed for a truly simple, safe solution to the household nightlight. No brackets, batteries, mounts, or wires required. Just snap it on and go. Installs in seconds!
Product Features
Super easy installation - snap it on and go
Frees up your outlets so you can utilize all your plugs.
Costs less that 10 cents per year to power
Safe and heat free bulbs are cool to touch