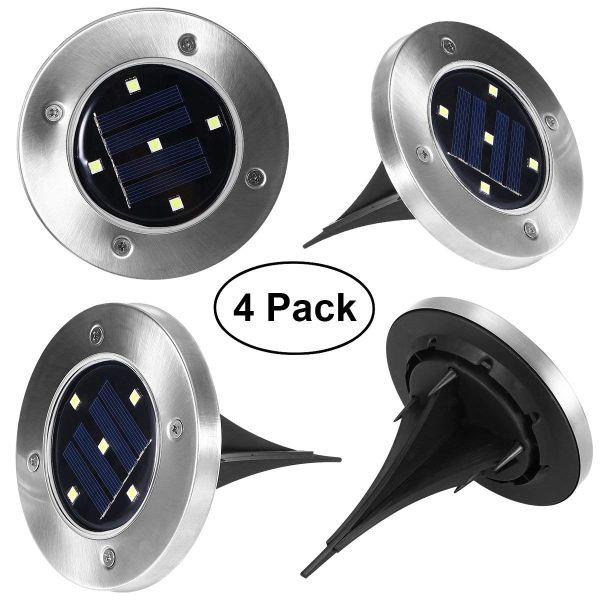 This is a great deal and perfect for upgrading your yard or garden!
YUNLIGHTS solar ground lights are the perfect outdoor lights for paths, driveways, gardens, etc. With elegant design, lights are harmless during the day and provide you with the light you need at night. Because they're solar-powered, you don't have to install wiring or worry about changing batteries. Just press the heavy-duty molded plastic stakes into the ground wherever you need lighting at night.
Product Features
4 PACK
IP65 rating ensures they're weatherproof.
These lights turn on automatically when it gets dark, so you'll always have light for your path, or to make your garden more beautiful.
The built-in 400 mAh batteries provide six to eight hours of light.
No wiring or batteries to replace; uses free solar power.