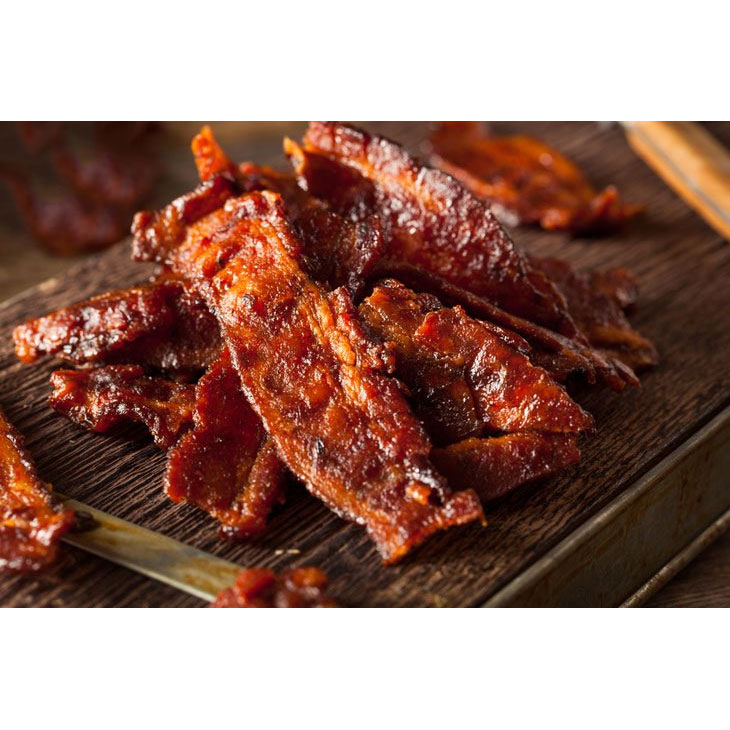 Maple Bacon Jerky - We had to agree to keep the brand name secret due to the price being so low, but it's delicious! - SHIPS FREE!
We have an awesome deal on
maple bacon jerky
- What's the brand? We agreed not to mention the brand because the price is too low. It's delicious!
100% Bacon, Cured and Maple Sugar Glazed! You never tasted anything like it. It's rich and smoky and sweet and salty. Why, it's nothing short of delicious. Each bag is 2.5oz of Bacon Candy!
Product Features
Such an awesome deal we had to agree to not mention the brand name
Best by is Feb. 2020