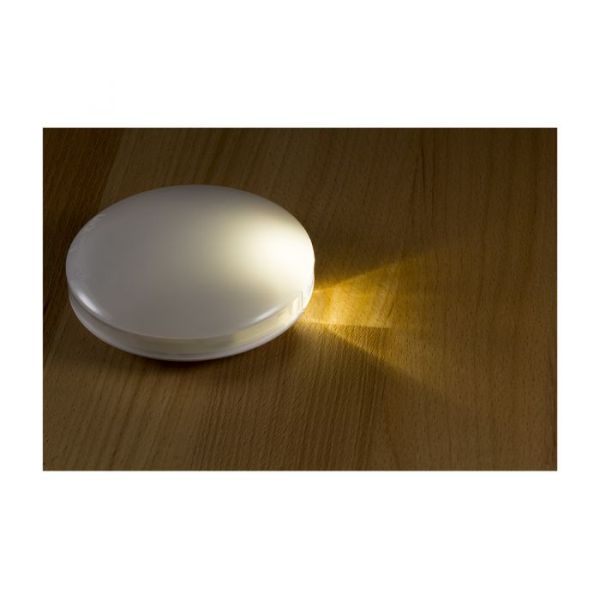 VERY UNIQUE! - GE 2-In-1 LED Night Light - Tap for an ambient night light or tap again to use as a flashlight - Simply brilliant :) Night light turns off automatically after 30 minutes making it ideal for having on while you get ready to go to sleep. Oh, and PERFECT for bathrooms and kids rooms too! BATTERIES ARE INCLUDED! $1.89 shipping, but order 3 or more and SHIPPING IS FREE!
Keep your night glowing with a
GE-branded 2-in-1 LED Night Light
. This convenient, portable night light functions as two lights in one – a standard tabletop night light and handheld flashlight. Housing bright, energy-efficient LEDs, the night light is perfect for keeping on a nearby shelf or nightstand. Use the night light to illuminate your room at bedtime, or switch to flashlight mode to guide you safely through a dark room or hallway. To cycle through the night light's illumination options, simply tap the light once for regular night light mode and again for flashlight mode. To turn the light off manually, press the light one more time. If you forget to turn it off, the battery-operated night light will also turn off automatically after 30 minutes. Sleep soundly at night with a GE‑branded 2-in-1 LED Night Light.