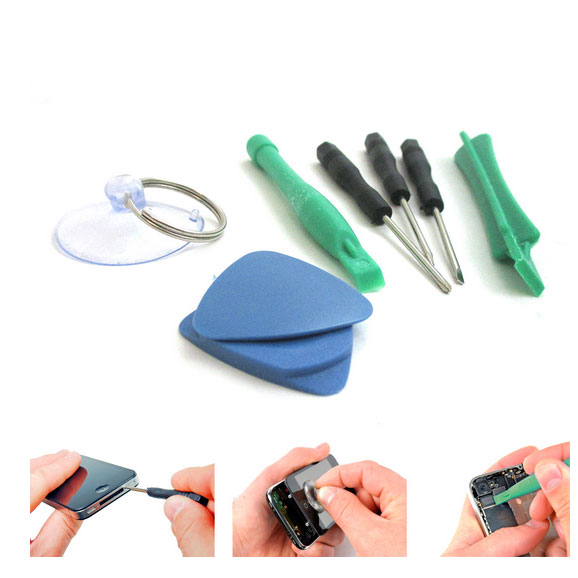 8 Piece Smartphone Repair Kit - All Those Specialty Tools You Need To Open and Repair a Smartphone, Including Your Valuable Screen! Next time, fix it yourself instead of a pricey repair shop or buying a new one!!
This
8 piece kit
is a complete solution for repairing your smartphone! It includes high quality, precision tools that are solidly built for lasting service.
Includes the following: Phillips Screw driver, Flathead Screw Driver, Pentalobe Screw Driver, Mini suction cup, 2 non-conductive pry tools, 2 non-conductive snap openers, Header card with poly bag.
Product Features
8 Piece Smartphone Repair Kit
Includes high quality, precision tools that are solidly built for lasting service
Set Includes: Phillips Screw driver, Flathead Screw Driver, Pentalobe Screw Driver, Mini suction cup, 2 non-conductive pry tools, 2 non-conductive snap openers, Header card with poly bag