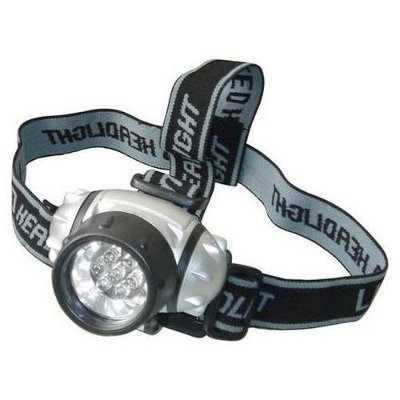 Adjustable and multifunctional, super bright, seven
LED lights headlamp
for hunting, hiking, camping, and fishing with bulbs that will never need to be replaced. This Thinktank Technology headlamp is adjustable. Ultra bright seven (7) light LED headlamp High intensity LED bulbs. Extensive lifetime of LED up to 100,000 hours. Adjustable head strap keeps lamp from bouncing, and also adjusts in an up and down position. Makes a great stocking stuffer!
Features:
Adjustable sizing fits most
12 LED bulbs never need replacing
Makes a great stocking stuffer!