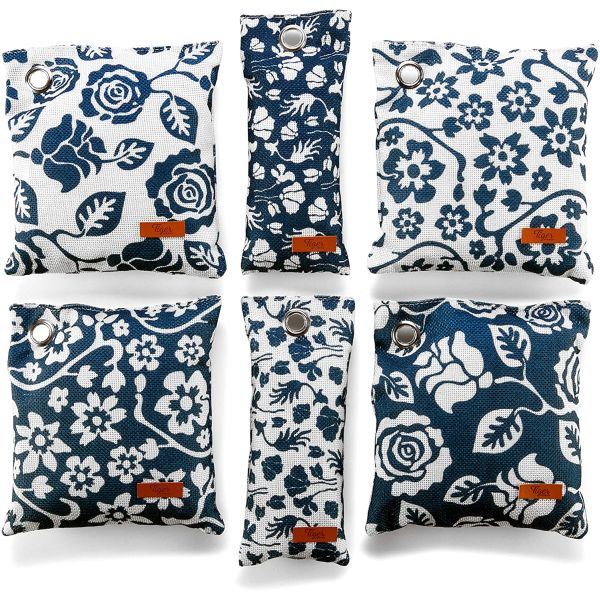 These are awesome!
FRESH HOME – Imagine your home feeling fresh with the breeze as our breathe green charcoal bags absorb unwanted odors, protecting your family from airborne pathogens that cause common allergies. The bamboo charcoal bag air fresheners not only look stylish fitting with your decor, they are also the safest and most cost effective way to eliminate odors and moisture.
UNIQUE DESIGN – Our bamboo charcoal odor eliminator bag fresheners contain 100% bamboo charcoal with no chemicals. The variety packs includes: 200g & 75g charcoal bag sizes. The 200g Bags measure 6"x6" and cover areas up to 90 square feet. Great for spaces such as the fridge, cars, closets, bathrooms, pet areas and laundry rooms. The 75g charcoal bags for shoes are 3"x7". They are fit for small spaces like drawers, shoes, gym bags and trash cans. For strong smells, please use more bags.
EFFECTIVE EVERYWHERE - Use your natural air freshener bags around your home as shoe or pet odor eliminator, gym bag deodorizer, closet natural odor eliminator, odor absorber for car, smoke odor eliminator, musty basement charcoal air filter, or as a bamboo charcoal odor absorber for your fridge, boat or RV.
Item dimensions LxWxH 15.2 x 15.2 x 5.1 centimeters