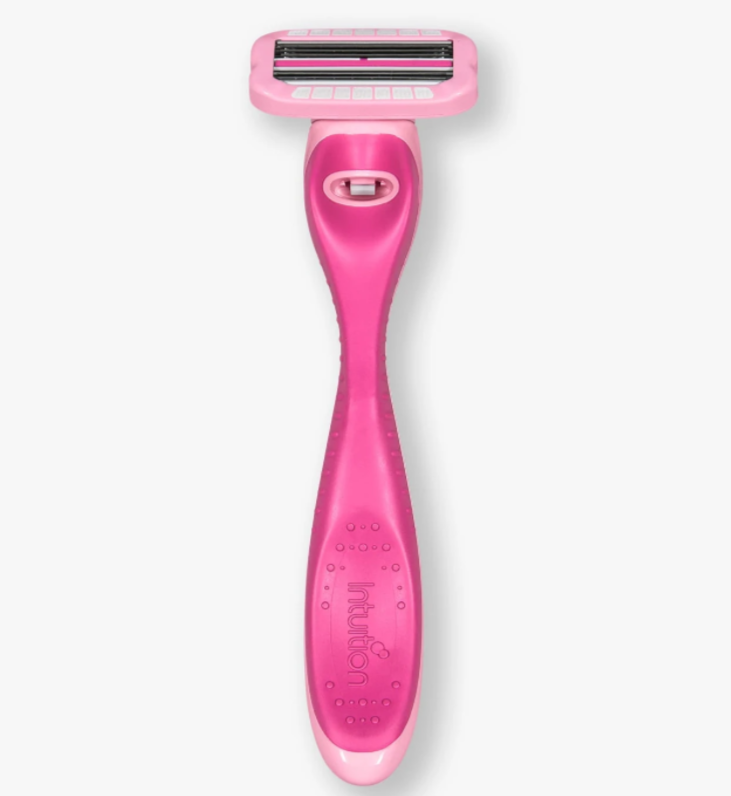 Don't miss out on this deal!
Safely Shaves Forward and Backward
The revolutionary Intuition® f.a.b.® safely shaves in both directions for an effortless experience. Bidirectional blades allow you to shave up and down without even lifting the handle!
Benefits
Shave both ways
The special blade design lets you get a smooth shave in both directions—without lifting the handle.
A self-care game changer
The top blade shaves up, while the bottom blade shaves down.
Includes 1 handle and 3 refills
Pairs perfectly with Skintimate® Shave Gels and Creams for a unique shaving experience.
Product information
Schick Intuition f.a.b.™ Handle Made In China, Blades Made In The USA From Imported Steel For Edgewell Personal Care Brands, LLC, Shelton, CT 06484.
The easy way to glide
The f.a.b.™ Advanced Moisture Gel helps the razor glide effortlessly across your skin.
6 Pack - Not in retail package
TIP:
Check out these other
razors on sale
while you are here and save some money!