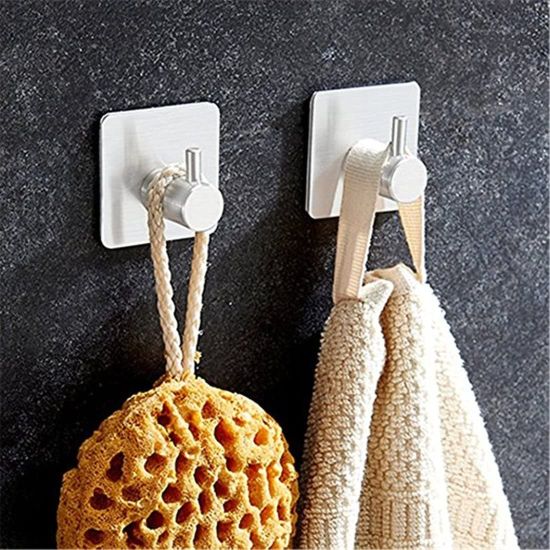 The
towel hook
constructed by 304 Stainless Steel, better to hold a wide variety of items, coats, hats, handbags, umbrellas, towels or robes.
Water-resistant 3M sticker suitable for all kinds of wet environments, ensuring quality and longevity. No rust.
Just peel off the protective layer in the back, clean the wall and keep surface dry, paste in the desired position, recommendation after 24 hours, hanging objects will be better.
Does not require drilling, suitable for multiple walls like tile, glass, mosaic, template, natural stone, antique bricks.. It's a necessary gadget for the bathroom, kitchen, bedroom, and so on.
strong 3M adhesive + 304 stainless steel
Simple design and installation
It is durable and strong
Hook
for smooth walls without gaps: living room, bathroom, kitchen, office, or anywhere you want.
Can withstand items: keys, towels, kitchen tools, jewelry, data charging cable, photo, gloves, cleaning rags.