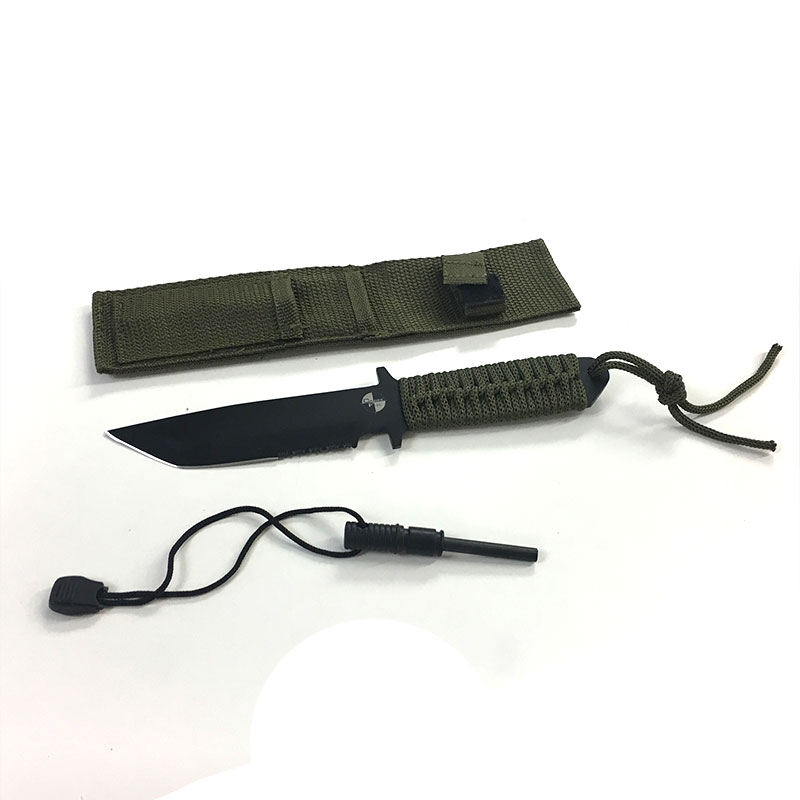 Don`t miss out on this deal! Grab this 
8.75 -Inch Survival Knife with Magnesium Fire Starter
- One for $6.49 or Two for $11.98! SHIPS FREE! Equipped with a full-tang, matte-finished, black stainless-steel tanto 4.75" blade, this versatile and practical military-style tanto knife is a terrific choice for knife enthusiasts. The knife also includes a thick green cord-wrapped handle that allows for a secure and comfortable grip, along with a pommel lanyard that keeps your blade handy at all times. Other features include a durable green nylon belt sheath with a Velcro securing strap, a magnesium alloy fire starter, and a total length of 8.75 Inch.
Measures 8.75 inch long overall
4.75" blade
Full-tang stainless steel blade in black
Equipped with thick green cord-wrap handle
Nylon sheath included
Magnesium-alloy fire starter
Get
Cash back
on this purchase by using
TopCashBack
!
Sign up here
for
FREE
!
Tip: Open the TopCashBack link a new window, search for the store, select it and it will open in a new window. Once this happens, you can close that window and continue shopping from where you were. Doing this will log that you are shopping through TopCashBack without losing your place!