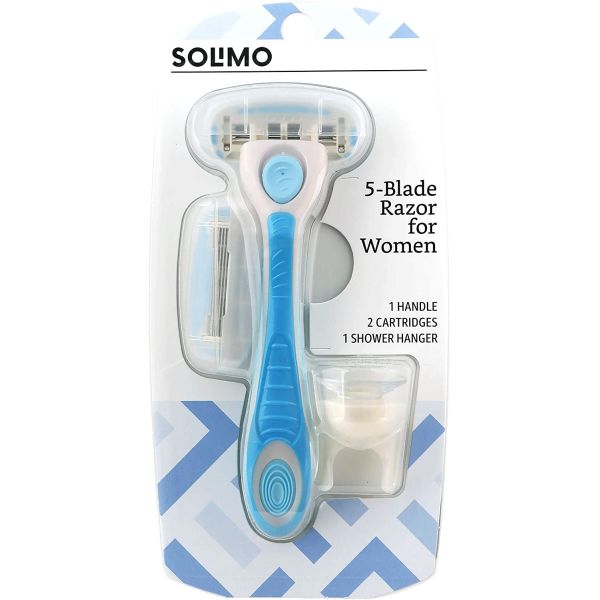 Amazon Brand - Solimo 5-Blade Razor for Women, Handle, 2 Cartridges & Shower Hanger - Order 3 or more and SHIPPING IS FREE!
Great deal if you are in need of some new razors!
The Solimo 5-blade razor for women has a rounded razor cartridge and comfort-coated blades for a close shave. The lubricating surround with botanical oils helps reduce skin irritation for sensitive skin.
Comfort-coated blades and rounded razor cartridge
A great value alternative to higher priced razors
Cartridges fit Solimo Razor Handles only; does not fit other brands
To load refill cartridge, hold the larger half of the cartridge with blades facing down, remove plastic top, and push razor into the back of cartridge until it clicks
Moisture lubrication surround, that when activated by water, releases botanical oils to help the razor glide over the skin for a smooth shave; hypoallergenic
Care instructions: Suction shower hanger to clean and dry section of shower wall. After shaving, store razors in shower hanger with the blades facing up (away from water) in order to allow the lube strip to dry.
For a close shave, pairs well with the use of Solimo shave cream