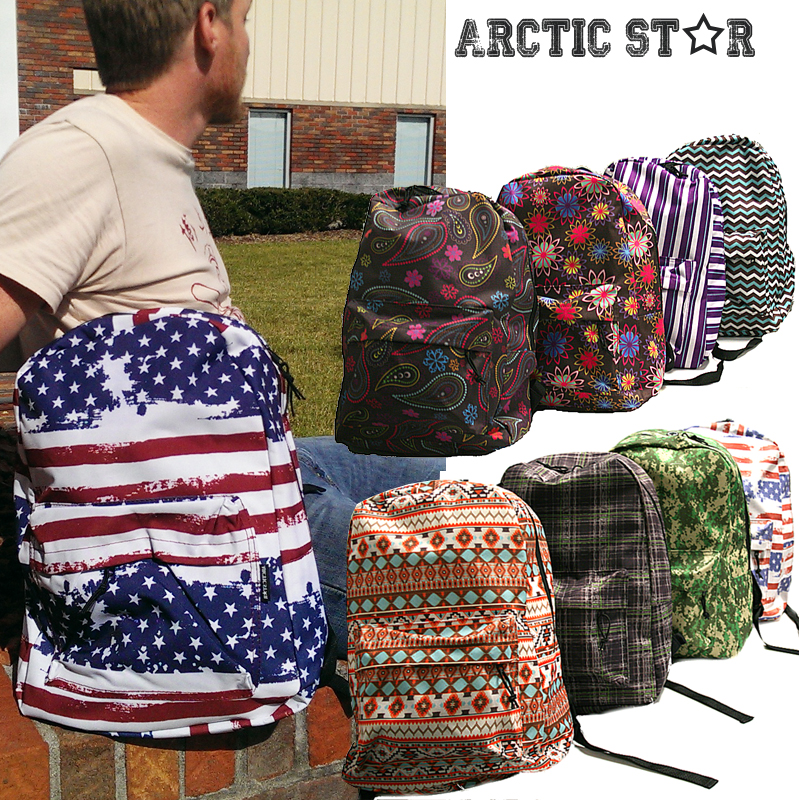 The
perfect backpack
for all year long! With 8 fun styles to choose from - each backpack makes its own personal statement. 2 Zippered Compartments with padded straps.
Colors and Prints available:
Aztec
Plaid in green and gray
Camo - digital
Patriotic - USA Flag
Paisley
Floral
Purple Stripe
Chevron - blue, brown, gray
These are just $5.99 and get 
FREE
shipping! Normally these are $29.99!! This sale won`t last long!
Get
Cash back
on this purchase by using
TopCashBack
!
Sign up here
for
FREE
!
Tip: Open the TopCashBack link a new window, search for the store, select it and it will open in a new window. Once this happens, you can close that window and continue shopping from where you were. Doing this will log that you are shopping through TopCashBack without losing your place!