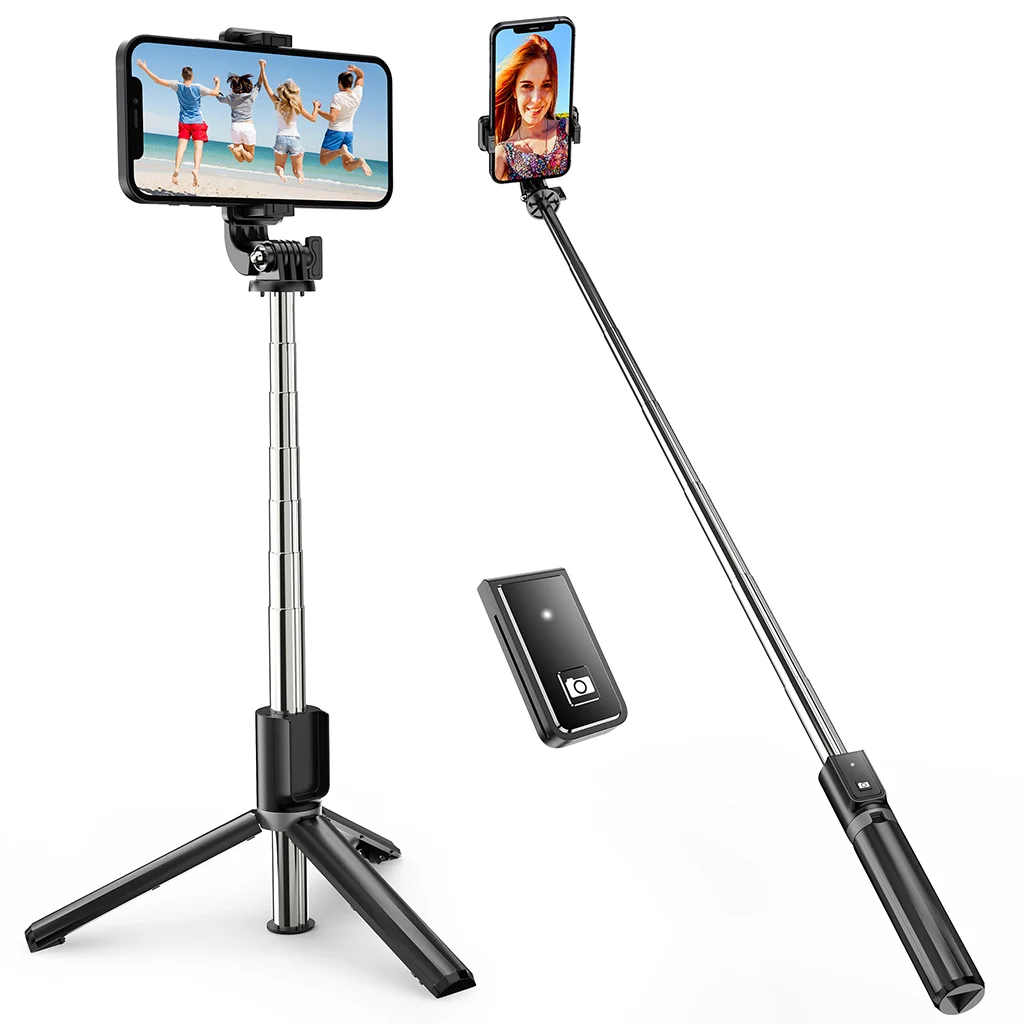 These things are so great when trying to get a good shot!
The selfie stick and the tripod stand are integrated, combined with the high-quality alloy telescopic pole, the selfie stick tripod is very stable. The telescopic rod is made of fine alloy material, the surface is nickel-plated, and it is durable. The golden length can bring a wide field of view. This smart phone selfie stick is perfect for partying, traveling, and real-time streaming to take selfies or record videos.
The Bluetooth remote control has a range of up to 33 feet (approximately 10.1 meters), allowing you to take pictures by yourself or take group pictures by turning off the remote control. Built-in 70mAh lithium battery, can take 8000 photos continuously. The V4.0 Bluetooth remote control is compatible with iOS 7.0, Android 5.0, and above devices.
The
ATUMTEK selfie stick
Bluetooth has a 180° adjustable holder and a 360° rotatable phone holder (support device-width to 3.5 inches). With a built-in Bluetooth remote control, you can find the best photo angle at any time. Due to the hidden retractable design, the folded size is only 7.75 inches (about 19.6 cm), and the maximum extension is possible. 40 inches (approximately 101.6 cm). You can put it in your pocket or travel bag. Whether you want to record a beautiful moment, it will always be there.