Need more gift ideas? Check out these affordable ones being offered through Jammin Butter!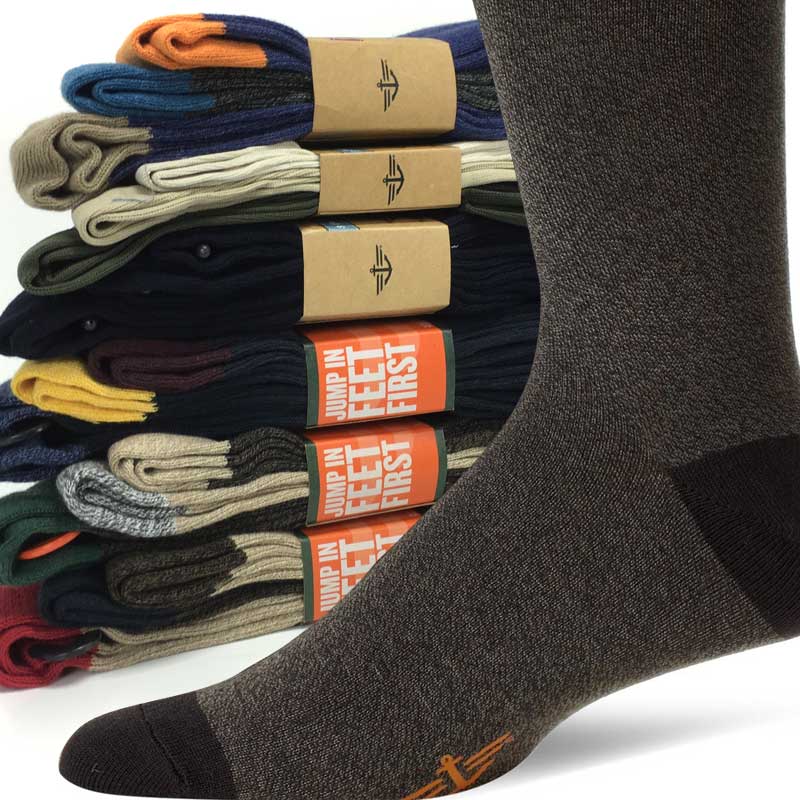 18 Pairs Of Dockers Dress Socks - Lots Of Colors and Styles! SHIPS FREE AND IN TIME FOR CHRISTMAS! - $29.49
Stock up on quality socks from Dockers with this 18 pair assortment of Men`s dress socks! This sock assortment includes Dockers Classics, Dress and Performance Dress - each of these have different styles, thickness and colors but all are the high quality you associate with the Dockers name. These are a must-have for any business-casual wardrobe. Designed with style to be uncomplicated; masculine and easy going. Dockers is the go-to brand for your dress and casual sock needs.

Plush Animal Flap Hats - 1 For $6, 2 For $10, or THREE FOR $12.99! - SHIPS FREE!
Keep your head warm and your day FUN with these Plush Animal Flap Hats! Much better than just an ordinary winter hat, these Plush Animal Flap Hats add a little more character to your winter wardrobe! They are available in the following different animals: Tiger, Frog, Lion, Dog, Wolf and Monkey. All hats feature flappers on the side so your ears and sides of your head stay warm too. Hats measure approximately 17 inches in total length.

Rick said it best, "We Are The Walking Dead". That`s some deep, heavy stuff man. Deep!

Packing all your devices for business or vacation travel is often a tangled affair with inadequate protection that often leaves your prized possessions at risk of being damaged or lost. That worry is gone with the introduction of the perfect bag for all your devices: the iHome Smart Brief. The iHome Smart Brief allows you to protect your mobile devices and accessories in a sleek, stylish brief with a slim profile design. The Smart Brief features high quality zippers and hardware and a ultra-plush inside for the best protection. The Smart Brief has designated compartments for a 13 laptop, tablet, phone and chargers. You can fit from am 11-inch Macbook Air up to a 13-inch Macbook in the Smart Brief. This is truly complete protection for your entire digital world from scratches, dirt, dust and dings.

This Mini Baseball Bat Flashlight will keep you safe from the dark and possibly any unwelcome visitors. The powerful one watt bulb provides 70 lumens of light (that`s a lot). The 3-mode switch features high, low and tactical strobe settings. At 10.5" long the lightweight aluminum body feels good in your hand while providing powerful light.

This battery operated Heated Scarf is a must-have during the cold season! Winter chills like to prey on the vulnerable parts of your body that are open to the air like your neck and hands. Combat the freezing temperatures with a battery operated scarf that features a heating element powered on and off at the flick of a switch. Use the handy switch to power the built-in heating element, and a gentle warmth will radiate throughout the poly-fleece construction. Tuck your hands into the built-in pockets to keep them warm as well. This fleece scarf is extra long, and possess a zippered battery compartment. Day or night, cold or freezing, a heated fleece scarf will definitely come in handy! 3 `AA` batteries required, but not included.