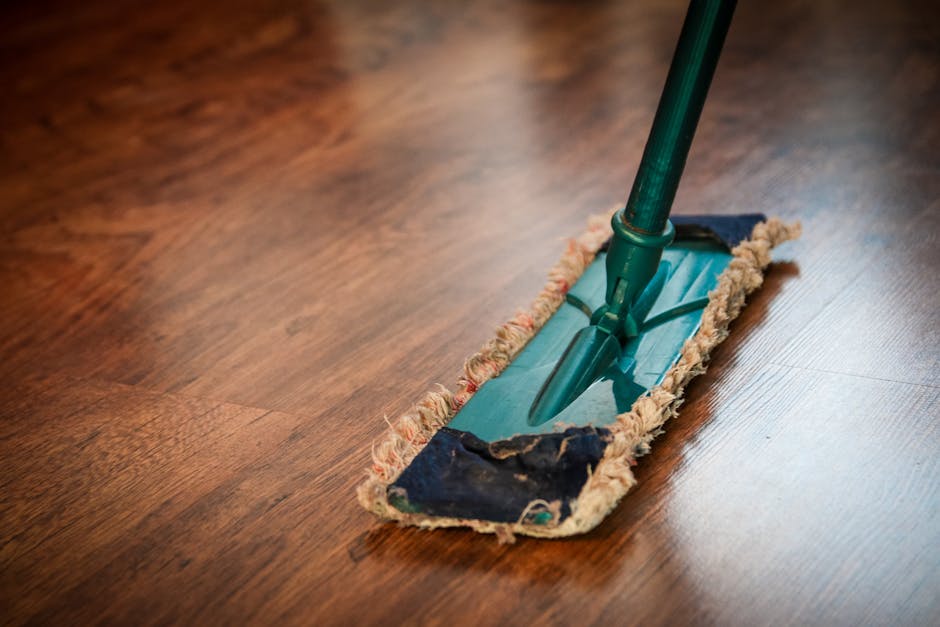 From a Gak-like goop that'll make your electronics spotless, to the most satisfying fly-catcher on the market, these 28 cleaning products that will literally do the dirty work for you!
This Set Of Two Tiny Brushes Can Clean Every Nook And Cranny In Your House
Selected Review:

The brushes work wonders on grout. I absolutely love this brush set.
The Angry Mama Steams Even The Filthiest Microwaves Clean
Selected Review:
I was pleased at how well this works. It was kind of fun to watch her initially blow out steam in a burst. I gave the second one to my daughter-in-law who likes hers as well. The head comes off and you fill with water and vinegar.
This Power Scrubber Will Save You Major Wrist aches
Selected Review:
I love this little scrubber – I use it for many things, but especially like it for cleaning my bathroom tile. So much easier than using a scrub brush!

This Clever And Cheap Gadget Makes Cleaning Your Blinds Painless
Selected Review:
I hate dusting my blinds, but this makes it so easyyy! It's every easy to use and works really well. My daughter love using it also. Which is great less work for me! I also used it on my air vents. The clean up is super easy also. I just took the dust off of the cloth ( whatever came off easily) and threw it in get wash. Can't get better than that!

These Charcoal Bags Will Keep Your Closets Odor-Free
Selected Review:
I had a gallon of milk spill in my car and living in a very hot climate, well you can imagine the stench. I have tried everything but nothing worked. My kids refused to drive with me. So then I bought this Moso purifying bag and the smell has disappeared overnight. Can't explain it. Not sure how it works. Buy it…trust me….

This Top-Rated Air Purifier Will Keep Your House As Fresh As A Crisp Fall Day
Selected Review:
This thing blew away my expectations. The air in the rooms smell and feel great. The proof is in the filters. I keep this in the same room as my desktop computer and have noticed a considerable slowdown in the build up of dust in the case. Changing filters is easy and the pre-filter can be vacuumed so you can wait until the HEPA filter needs to be replaced before changing the filtration unit.

This Insanely Popular Cleaning Brush Can Clean The Tiniest Of Crannies
Selected Review:
My husband has one of these and when I asked what it was he said "You clean your electronics with it". "Oh…really…you think THAT'S useful?" I responded. A few days later I picked it up and started cleaning my phone charger. I was surprised how well it worked. I asked him to buy me one (and apologized). Humbled.

Selected Review:
Got my keyboard almost as clean as the time I removed each key and cleaned by hand. Much faster and way more satisfying. All the fun of silly putty but you're SUPPOSED to mash it into things.

These Little Stick-On Pucks Will Keep Even The Stinkiest Garbage Can Smelling Fresh
Selected Review:
As soon as the box with the stick ups came, I ripped it open and "installed" these bad boys in about two seconds. Within an hour, my closet smelled, miraculously, like nothing. The carpet under the shoes smelled like nothing. The shoes themselves smelled faintly funky but not the haircurling stench it had been just an hour before.

These Super Cheap Drain Snakes Will Pull So Much Nastiness From Your Pipes
Selected Review:
They did the trick, no Draino required. The hair was nasty lol almost like your pulling out mini Grudge girls.

Selected Review:
This maybe my favorite cleaning tool ever. It came fast. I am only 5'3 an could reach my 12foot ceilings. Without getting on a ladder;) I have a 10month old so it made clean up so fast. It was so easy to use an no mess at all. My 9 year old even wanted to clean his own fan

Selected Review:
I bought a house which had cream colored grout on the kitchen floor, directly below the cooktop. Looked like it had never been cleaned before;
the tan colored grout was black. Went through every cleaning/degreasing product made, using every kind of hardware store brushes. After using kneepads and a lot of elbow grease and nylon brushes from the big box hardware store, I was only able to get half of the grout lines clean.
This brush's VERY stiff bristles blew right through the grease. Excellent product.

Selected Review:
This broom is awesome! I have two large breed dogs (that she'd like crazy) and hard wood floors that have to be swept daily. I don't know how well it would work on carpets, but it does an excellent job sweeping fur, hair, and dirt up. The best part… You don't have to clean the bristles like a regular broom. I just rinsed the broom when I was done and the little dirt that was on the bristles washed away! I hate having to pull dust balls and hair out of normal broom bristles.

Just Wave A Hand Over It And This Trash Can Opens Automatically
Selected Review:
All the other cans are imposters, this thing was made smart. The batteries are on the outside on the back, so the moisture from your throw away salad won't corrode them months down the road. The hinge is sealed tightly so crap doesn't get in and clog it up. Costco bags work just fine, and the whole lid comes up as one unit making the change out super easy peasy. I love it!

With This Gap Cleaning Brush You'll Have The Cleanest Window Tracks On The Block
Selected Review:
This works wonderfully for my patio door when I can't get everything up by vacuuming alone. I have a dog, so dirt & dog hair tends to get trapped all around the patio door track. I used this to loosen the dirt & hair, and then vacuumed everything up afterwards. I don't have to sigh anymore when I look at the door track!

These Sticky Bug Traps Are So Disgusting But So Satisfying
Selected Review:
Holy cow these suckers work! I'm so grossed out by the result, but at the same time I have a sick sense of satisfaction. I used these in my house plants that are breeding fungus gnats like crazy. I used them in conjunction with beneficial nematodes, and they definitely cut down on the number of gnats in our house.

A Bottle Of Goo Gone Makes Sticky Messes Painless To Clean
Selected Review:
This is the first product that I have purchased in a long time that does exactly what it says. I needed to clean up the sticky residue left by carpet tape on a tile floor. A scraper was taking forever. Got the Goo Gone and was amazed. I just wiped it on the glue and wiped it all off. Amazing! Also worked to take tape residue off wooden fireplace front. I had actually given up on that ever coming off. Wonderful product.

Selected Review:
This things simply rocks! I used it recently and it worked like a charm. It cleaned both my gutters on one charge.

This Beloved Hardwood Care Kit Keeps Expensive Floors Looking Brand New
Selected Review:
This stuff works really well. The duster mop works 10 times better then the swifter and covers a good amount of area due to its size. The floor cleaner with the microfiber pad works great. It leaves no residue and the floors look new. It applies quickly and drys fast also. I bought the laminate cleaner after using this on the hardwood. Worth the money.

These Magical Erasing Sponges Hold Their Own Against Their Expensive Name-Brand Brothers
Selected Review:
When i say it is extra durable the name does not lie! Used one eraser for 3 different tubs and it did not even leave one hole in the eraser unlike the mr clean eraser it is way stronger! Will use again for my cleaning business.

Stop Mopping Floors And Let This Adorable Little Mopping Robot Do The Work For You
Selected Review:
Love this little machine totally. Small and compact. Am amazed that it cleans thoroughly. Went through the whole room at least 3 times in a very systematic way, cleans corners, edges and tight spaces very well. Went under cabinet, which I can't usually reach. It doesn't fall off the edge, I noted. So far, I only use the wet clean, without any cleaning agent, my kitchen floor was squeeky clean even the floor was a little oily from cooking.

The Phone Soap Case Disinfects Your Smartphone While Charging It Too
Selected Review:
Purchased this as a Christmas gift for my wife who worries about cell phone germs. She LOVED it. Works as expected, sanitizing & charging her Samsung Galaxy 7 phone daily.

Selected Review:
Best ever. Easy to get on and off. Love them.

These Spaghetti Scrubbers Are As Weird-Looking As They Are Effective
Selected Review:
This thing is amazing. We've had it for over 6 months of daily dishes and it doesn't show any signs of wear. Food bits rinse out easily, unlike the scouring pads. It's the one organic cleaning thing that works better than what man has created. I tell my friends about it.

These Stainless Steel Wipes Are Specially Formulated To Keep Your Appliances Looking Brand New
Selected Review:
As others have noted, these wipes work like magic to clean up stainless steel. Our kitchen has a mix of brands in SS from Electrolux to Wolf so not all the stainless is the same. This seems to clean them all with ease (well, relative ease because cleaning itself isn't that much fun to begin with)! Overall greatly satisfied!

This Affordable Steam Cleaner Can Disinfect Anything
Selected Review:
Just awesome. Compact, durable, effective. I use it nearly everyday and it has performed flawlessly.

This Patented Toilet Brush Is The Best Of Its Kind
Selected Review:
This is the best toilet brush I've ever used! I've searched high and low for a toilet brush that (1) fits into all the nooks and crannies of my toilet bowl and (2) actually gets it clean. This is the ONLY toilet bowl brush I've ever found that does this.

A Classic Swiffer Wet Jet Is A Must For Easy, Fast Cleanup
Selected Review:
I have use this product for a number of years. My kitchen floor needs cleaning daily..a big dog tracks in a lot of dirt! I use the Swiffer daily to easily clean it. I also use it to spot wipe my wooden floors and the solution does not hurt the finish.