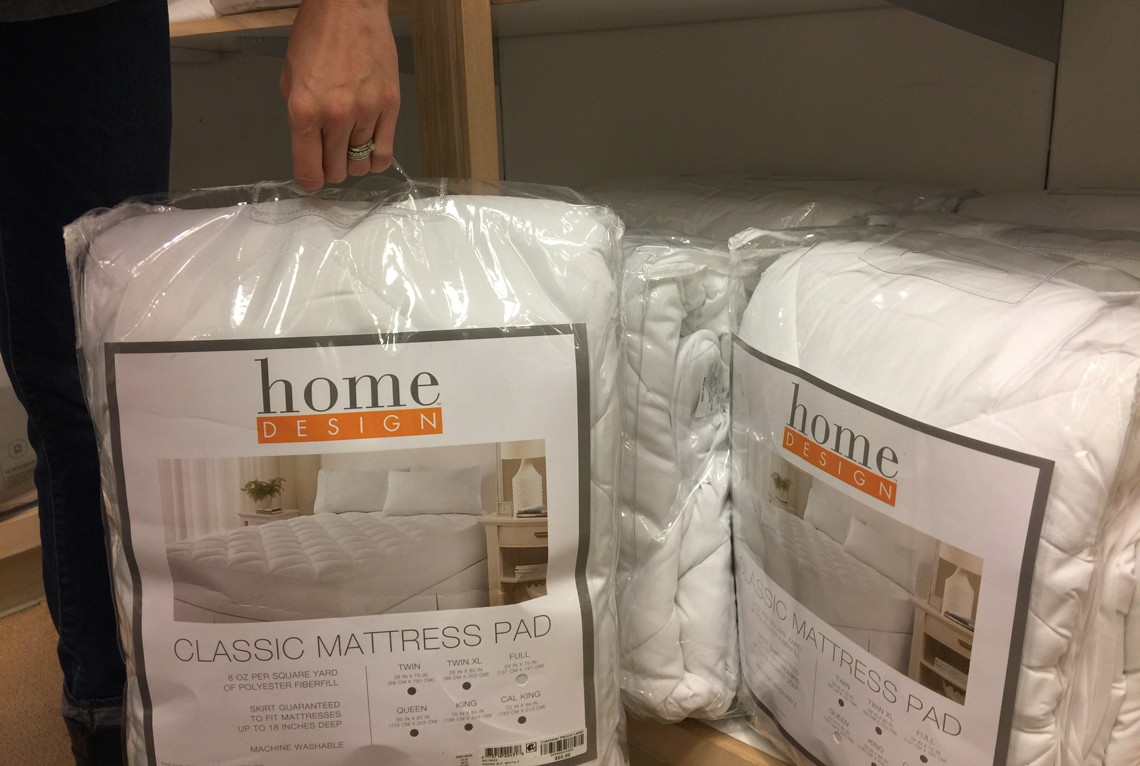 Score a fantastic deal on Home Design Down Alternative Mattress Pads at Macy's! For a limited time, all sizes are on sale for $24.99–normally $50.00. Save even more when you use code JOY25 at checkout, and get $10.00 off a $25.00 purchase.
The mattress pads are only $24.99, not $25.00–but the code works. Pay only $14.99!
Buy 1 Home Design Down Alternative Mattress Pad – All Sizes (reg. $50.00) $24.99 Use code JOY25 to get $10.00 off a $25.00 purchase Free shipping with a $49.00 order or Free store pickup Final Price: $14.99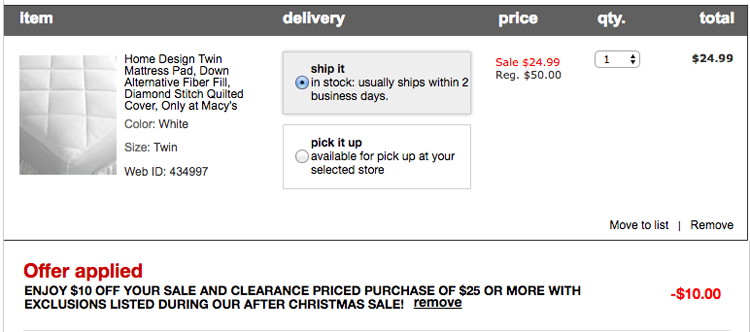 If you want to stock up, but the product is not available for store pickup, buy at least three pads. Apply code JOY to get 15% off your purchase and score free shipping!
???? Get

Cash back

on this purchase by using TopCashBack! Sign up here for FREE!
*Tip: Open the TopCashBack link a new window, search for the store, select it and it will open in a new window. Once this happens, you can close that window and continue shopping from where you were. Doing this will log that you are shopping through TopCashBack without losing your place!
???? Want to Save More Money? Try these out: