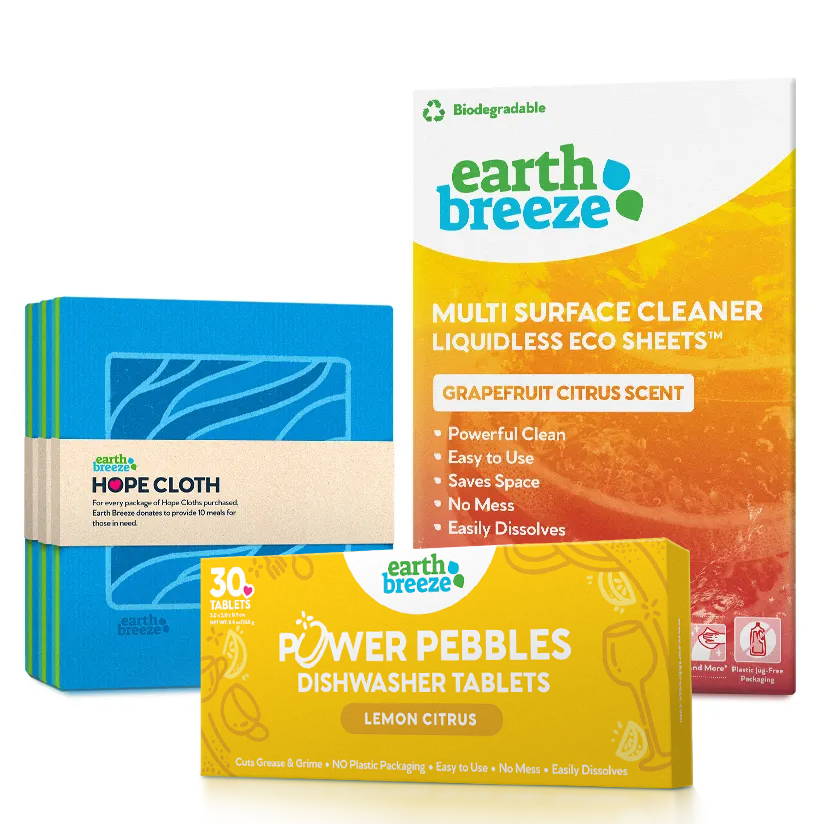 Don't miss out on the price drop for this bundle!
No Stink - No more stinky towels! The Hope Cloth's spongey material allows for it to dry quickly and naturally prevents build up of bacteria.
Easy To Clean - Sanitizing your cloth couldn't be easier than running it through your dishwasher or even in your laundry!
Longer Lasting - Replace up to 1500 paper towels and eliminate single-use. Made of strong eco-friendly fibers, our Hope Cloths are made to last and provide a reusable solution.
Better For Environment - Regular household cloths are often made with plastics that never get recycled. Hope Cloth is 100% eco-friendly and fully recyclable.
Save A Fortune ​- One pack of our multi-surface cleaner creates 16 liters of cleaning liquid.
Powerful Clean - Our multi surface eco sheets clean and kill 99% of germs and bacteria - from the bathroom to the kitchen and everywhere in-between.
Quick Dissolve Technology - Designed to dissolve for more than just a reusable spray bottle. Drop it in your sink, your bath tub or toilet!
No Mess Refill - These eco sheets reduce mess unlike other zero-waste products.
Easy To Use ​- Place one tablet in the main detergent cup and close our tablets will take care of the rest!
Cuts Grease And Grime - Our tablets effortlessly get rid of the toughest stains and provide a powerful clean.
Zero Waste - Biodegradable and made with carefully selected ingredients, our tablets will give you a great and eco-friendly clean.
Did you find this post helpful? If so, it would be great if you could show some support by following

Closet of Free Samples on TikTok

(as well as my other social media accounts @closetsamples) and by checking out

my Etsy shop

! As a small creator, all your support makes a difference! Even a simple share of this post to your friends helps! Thanks so much!