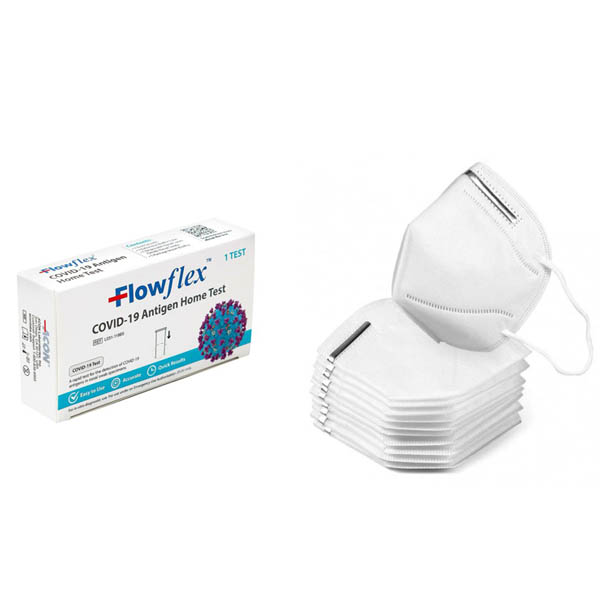 RUN! These will not last long!!
The Flowflex COVID-19 Antigen Home Test is a rapid test for the detection of SARS-CoV-2 antigens in anterior nasal specimens. It is intended for self-testing use. For use under an Emergency Use Authorization (EUA) only. This test uses a nasal swab sample to determine the presence or absence of COVID-19 antigens in nasal samples. This test is authorized for nonprescription home use with self-collected (unobserved) direct anterior nasal (NS) swab specimens from individuals aged 14 years and older or with adult-collected anterior NS samples from individuals aged 2 years or older. No prescription is required.
The KN95 mask can filter 95% of non-oil based particles and aerosol particles.
4 layers of protection and efficient filtering. Two layers of non-woven fabric, two layers of melt-blown fabric.
No-Valve KN95 dust mask has a higher filtering effect and higher airtightness. So it can give you more protection.
Wide range of uses: suitable for outdoor cycling enthusiasts, home improvement, DIY engineering, construction, gypsum board sanding, sanding, sawing, lawn mowing, cleaning, gardening, etc. After testing, all filtration efficiency indicators are above 95%.
Keeps you safe from germs.
Anti-Dust
Anti-Foaming
10-Pack