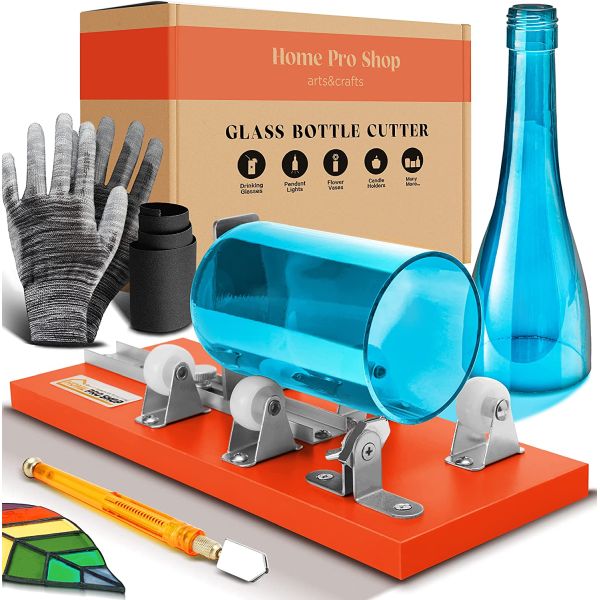 This one is for my crafty people!
Long-Lasting Glass Bottle Cutter - Our lightweight wine bottle cutter tool for glass cutting boasts of an adjustable design that fits any bottle size up to 7.67 inches. The ultra-strong blade made of diamond carbide can make 100,000 precise cuts on any round bottle like wine and beer bottles or mason jars.
Super Easy to Use - Even beginners can create DIY vases, candle holders, and more in 3 easy steps with our glass cutter for bottles! 1-Place the bottle on support wheels. 2-Rotate until scored. 3-Run hot water over score mark, then dip in cold water. Watch it come apart in a clean cut within minutes!
Includes Complete Glass Cutting Kit - This bottle cutter & glass cutter kit comes with a glass cutting machine, a glass cutter tool, cut-resistant safety gloves, a simplified instruction manual & glasspaper to smooth the edges of cut glass.
Create Meaningful Gifts - Reuse, Reduce, and Recycle. Say no to glass waste and use this innovative glass bottle cutter kit to create beautiful handmade gifts for your loved ones that they will truly appreciate.
Did you find this post helpful? If so, it would be great if you could show some support by following

Closet of Free Samples on TikTok

(as well as my other social media accounts @closetsamples) and by checking out

my Etsy shop

! As a small creator, all your support makes a difference! Even a simple share of this post to your friends helps! Thanks so much!