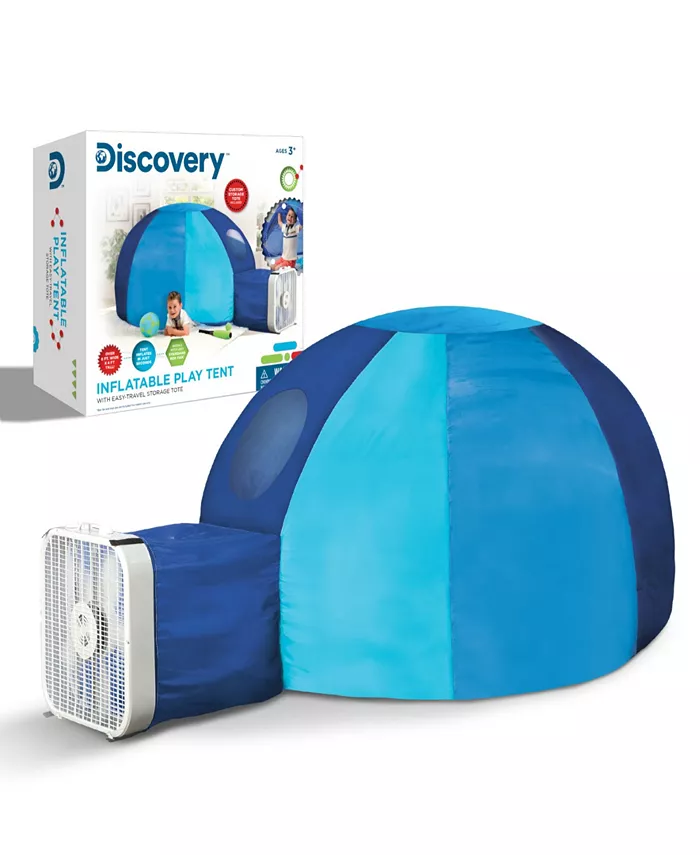 These are so much fun for the kids!
No more fumbling around while putting together tents and play areas for the kids. The play tent will fully inflate in under 30 seconds leaving more time for them to fully engage their imaginations. With no assembly required, clean up time is a breeze. Simply detach from the fan and place inside the carrying bag. The tent inflates to a very sizable 77 inches wide and 50 inches tall. Big enough for parties and sleepovers. Kids can bring their pillows and blankets inside for a slumber party or fill it up with stuffed animals for an afternoon tea party. Its roomy interior accommodates multiple guest allowing for endless playtime options. The product is child safety tested and approved. It features a mesh divider to separate children from the fan and has no floor to allow easy entrance and exit. There is minimal setup as it is all one piece and just needs to have the fan attached. It inflates in under 30 seconds and the cleanup time is similar as you only need to stuff it back into the carrying bag until your next adventure.
? If you like Amazon deals & coupon codes join my Telegram Channel (It's FREE!)! ? Sign up here!
═════════════════════════════════
PROMOTE YOUR BRAND WITH US!
═════════════════════════════════
Want to showcase your product to the Closet of Free Samples audience? Then check out my available advertising options and email me at This email address is being protected from spambots. You need JavaScript enabled to view it. to discuss!
═════════════════════════════════
FOLLOW CFS ON SOCIAL MEDIA
═════════════════════════════════