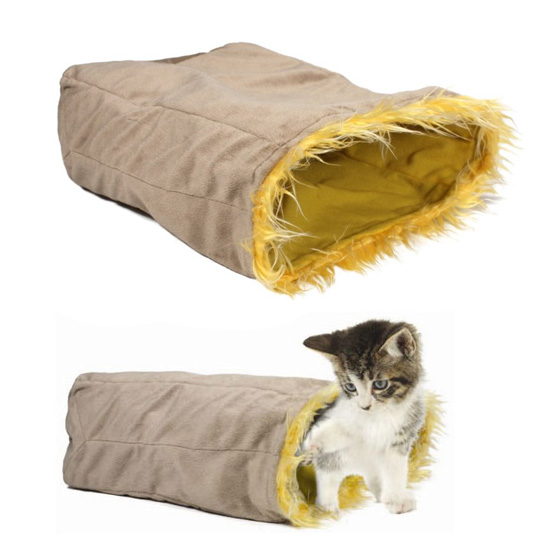 As well as giving your kitten a soft and inviting place to nestle in, these sacks provide endless entertainment! The concealed inner material crackles for your kitten`s wonderment and delight! The fun of a toy with the privacy of privacy of a bed will make your
kitten`s Cuddle Sack
a favorite from playtime to nap time!
Product Features:
Soft, plushy material
Fur lined entrance
Concealed inner material crackles for your kitten`s entertainment
Great for nap time and playtime!
Measures approximately 12" x 10"
???? 

Save Money When You Shop!

 ???? 

Get

Cash back

by using TopCashBack! Sign up here for FREE!

*Tip: Open the TopCashBack link a new window, search for the store, select it and it will open in a new window. Once this happens, you can close that window and continue shopping from where you were. Doing this will log that you are shopping through TopCashBack without losing your place!
Need some items for your pet? Check these out: