Check out the World's First Intelligent Breathing Trainer Improve your general well-being and health!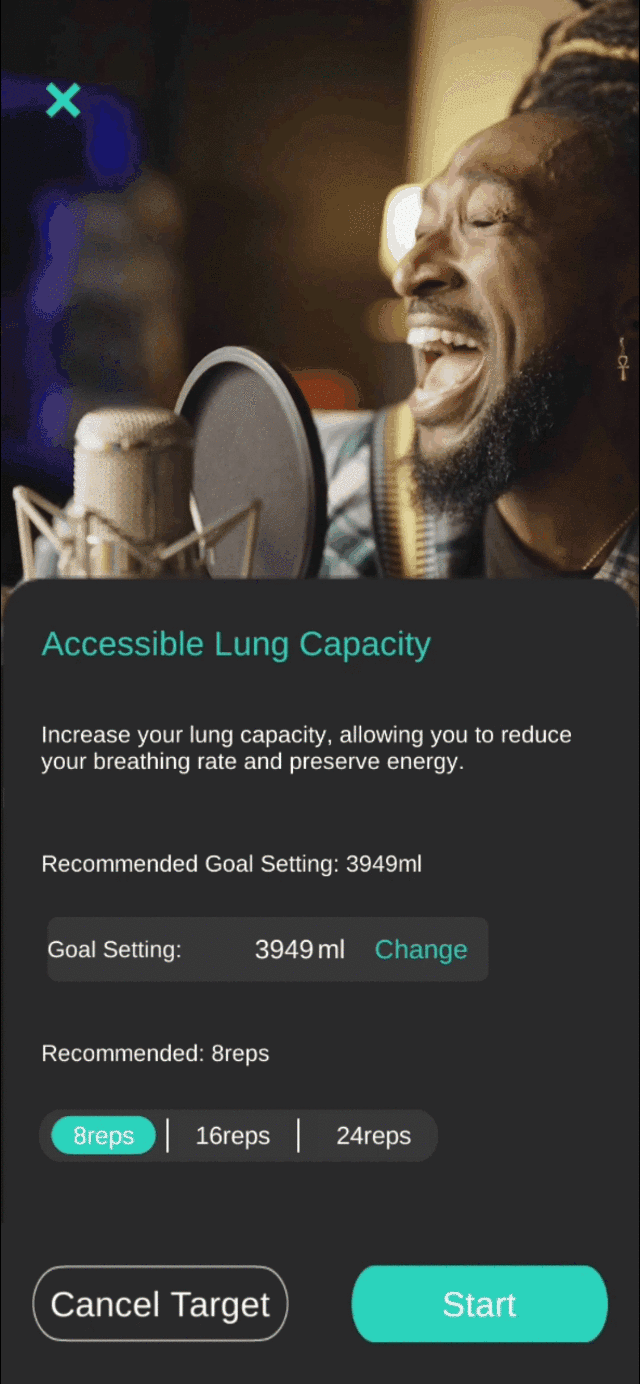 How does breathing training help?
Breathing
is something we do all day without realizing it. We breathe in and out to provide oxygen and remove the waste gas for our body.
Respiratory training
increases lung capacity and oxygen intake and improves general well-being and health by affecting the function of the nervous system, circulatory system, lymphatic system, muscular system, and digestive systems. It can lower heart rate and blood pressure, reduce the risk of chronic disease, reduce stress and anxiety, help you relax and sleep better, improve your mental health and mood, boost your energy, and even change brain chemicals to make your mind sharper.
OPUMP is the first intelligent breathing trainer that can help you strengthen respiratory muscle and improve lung capacity, boost your energy. It can be used independently or wirelessly connected to our App. You will have your inspiratory capacity tested and analyzed at first use, then the AI training guide will customize training sessions for you. It only takes you a few mintes a day to get the training, you can see the process from the intuitive interface, track the progress dynamically and see your performance.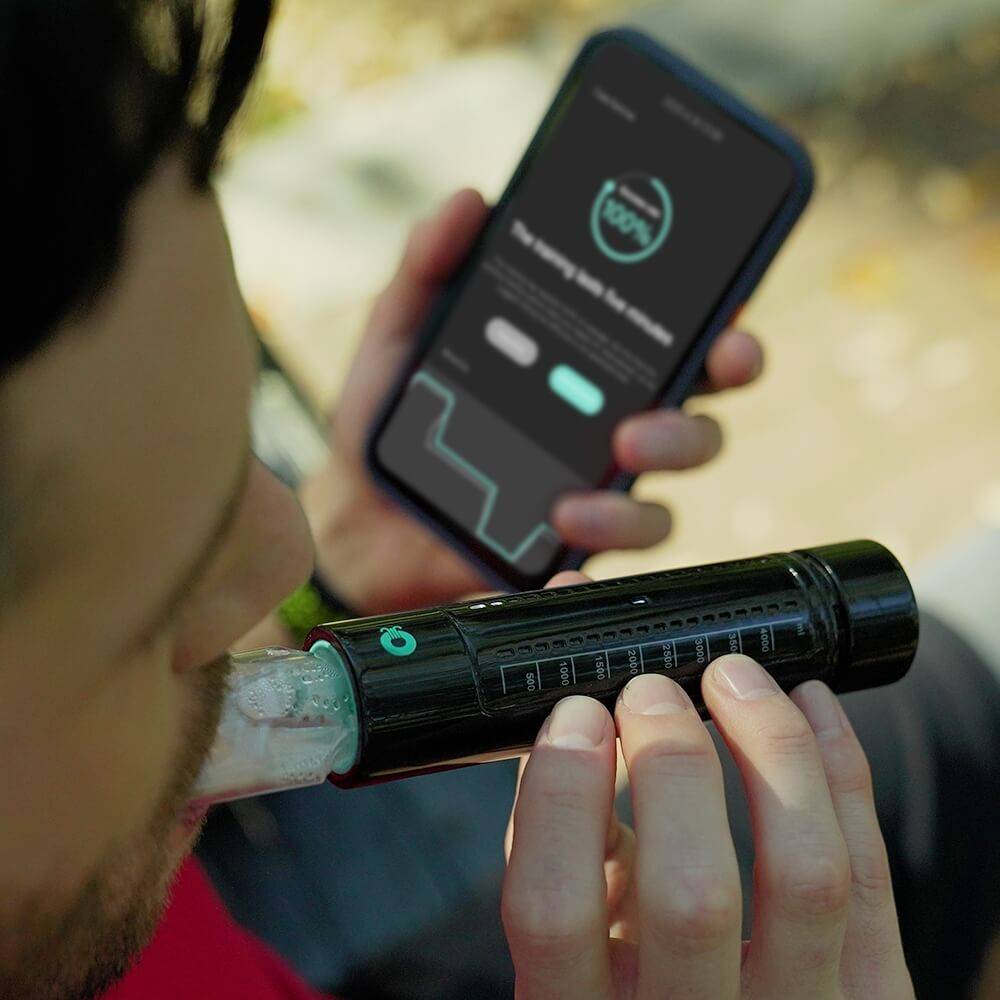 Who needs breathing training?
People who are suffering or have suffered:
asthma
COPD
stroke
smokers
speech therapy
high pressure
chronic cough
sleep apnea
post-covid
dysphagia
Parkinson's
heart failure
espiratory diseases
neurological lesions
immobile and bedridden
emphysema
ALS
Through the physical principle: gas flow carries away heat energy to accurately measure the flow rate and volume. MEMS flow sensors are increasingly needed in areas such as ventilators, nebulizers, oxygen systems and sleep apnea diagnostic instruments for respiratory flow sensing. Wearable breathing monitoring devices with integrated MEMS flow sensors can track rates and speeds of flow. They are being widely used for monitoring the performance and recovery of athletes.
The most advanced sensor in respiratory tech is MEMS. Compared to the traditional Press Sensor, this cutting-edging MEMS thermal film flow sensor can detect real-time inspiratory speed and volume with high sensitivity and accuracy.
🌟 If you like Amazon deals & coupon codes join my Telegram Channel (It's FREE!)! 👉 Sign up here!
═════════════════════════════════
PROMOTE YOUR BRAND WITH US!
═════════════════════════════════
Want to showcase your product to the Closet of Free Samples audience? Then check out my available advertising options and email me at

This email address is being protected from spambots. You need JavaScript enabled to view it.

to discuss!
═════════════════════════════════
FOLLOW CFS ON SOCIAL MEDIA
═════════════════════════════════