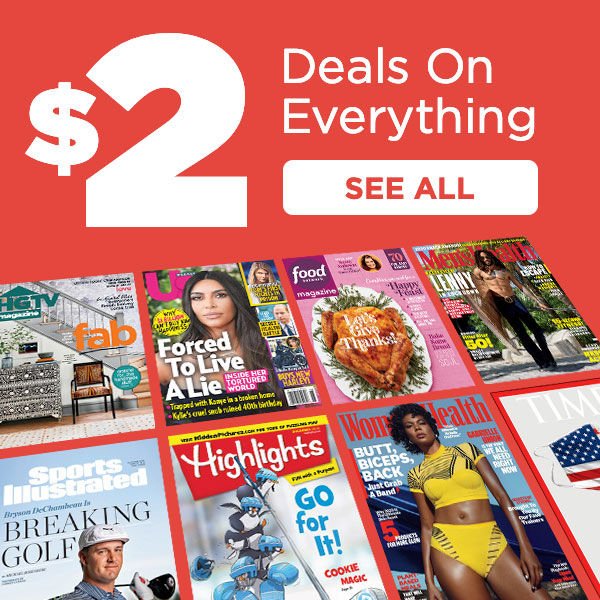 STOCK UP PRICE!
Right now you can grab your favorite magazine for only $2!
Blue Dolphin magazines
currently has 70+ magazine titles for just
$2 a subscription
with the coupon code
MAGDEAL
at checkout.
You can order up to six magazines. Subscriptions vary from three to twelve months. At check-out, it let me order a seventh! This is a limited time offer, so I would order right away.
Now, it's important to note that your subscription will automatically renew and you will be charged the subscription fee (the renewal rate then in effect) on a recurring basis until you cancel. You may cancel at any time by contacting Blue Dolphin at

This email address is being protected from spambots. You need JavaScript enabled to view it.

or by logging into magtracker.com. Before the end of your term and your subscription renews, you will receive a renewal reminder notice via email with the rate for the next term of issues.
Every magazine also will show on the address label when your subscription will expire. For $2 this is TOTALLY worth it!
Your magazines will arrive in 8-12 weeks.