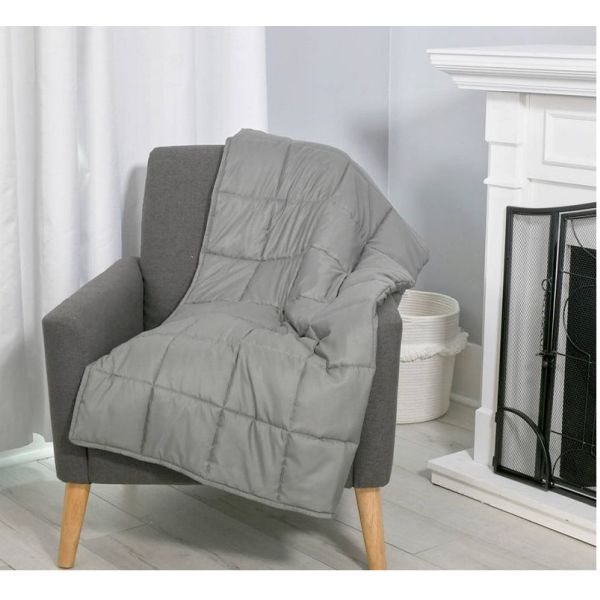 CLEARANCE (Just because we need the space) - Quilted Premium 12 Pound Weighted Blanket - 48x72 (For those that sleep in a Full or Queen Size bed) - Limit 1 per customer please - If you would like to place a separate order to send as a gift, that's ok :) - SHIPS FREE!
I have heard a lot of benefits of using a weighted blanket.
Securely filled with small glass beads, not plastic pellets, for a smooth texture
"Deep Touch Pressure" (DTP) uses gentle, distributed pressure across the body
Box quilt design guarantees the weight is evenly distributed throughout the blanket
Weighted blanket dimensions are 48 inches x 72 inches
Weight selection based on personal preference, recommendation is 8% - 12% of body weight
Sizes and weights are for adults and not recommended for children
Spot clean only
BONUS:
Check out these other
blankets on sale
while you are here and save some money!
Did you find this post helpful? If so, it would be great if you could show some support by following

Closet of Free Samples on TikTok

(as well as my other social media accounts @closetsamples) and by checking out

my Etsy shop

! As a small creator, all your support makes a difference! Even a simple share of this post to your friends helps! Thanks so much!