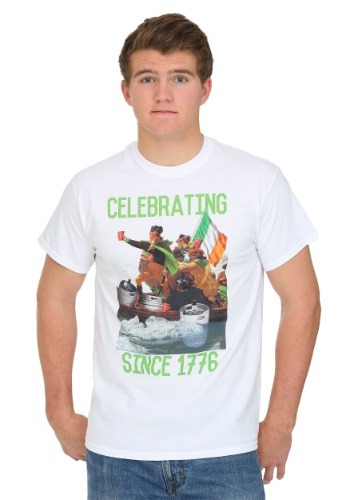 HURRY! These will not last long!
History professors have told us that George Washington probably wasn't Irish and that the depiction of him on the front of this
St. Patrick's Day Celebrating Since 1776 T-Shirt
probably isn't historically accurate. Quite frankly, we don't really care. This is what history SHOULD look like if you ask us. Kegs of beer make everything better, including history.