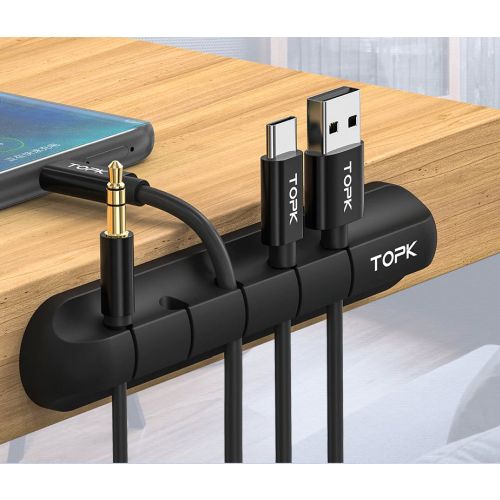 GREAT $5.55 DEAL! - Super Handy Silicone 5 Cable Organizer - Cords always where you need them! No more frustrating cords falling down on the floor! One of the handiest things you will ever buy! Use at home, office or even in the car! - $1.49 shipping, but if you order 3 or more, SHIPPING IS FREE!
Don't miss out on this price drop!
Organize your workspace with this TOPK Cable Organizer.
Product Features
Suitable for desk of all materials
Strong adhesive
Soft and flexible