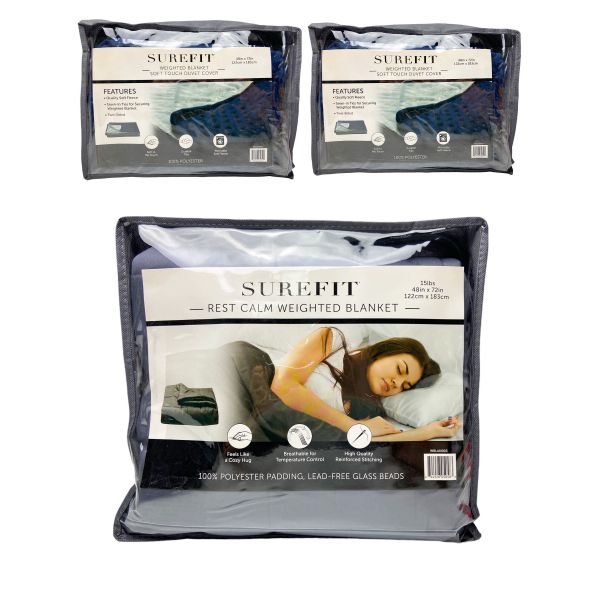 SureFit 15 Pound Weighted Blanket - 48x72 inch (For those that sleep in a Full or Queen Size bed) - BONUS: Comes with TWO FREE removable covers, a $40 retail just by themselves! Always have a clean cover ready to go! - SHIPS FREE!
If you're in the market for a weighted blanket, this one is on sale!
Comes with 2 duvet covers
Feels like a cozy hugs
Breathable for temperature control
High quality reinforced stitching
100% polyester padding, lead-free glass beads
Duvet covers features:
Quality soft fleece
Sewn-in ties for securing weighted blanket
Two-sider
100% polyester
Did you find this post helpful? If so, it would be great if you could show some support by following

Closet of Free Samples on TikTok

(as well as my other social media accounts @closetsamples) and by checking out

my Etsy shop

! As a small creator, all your support makes a difference! Even a simple share of this post to your friends helps! Thanks so much!