It won't be long before
Rogue One: A Star Wars Story
officially hits theaters, which means it's just about time for another onslaught of
Star Wars 
merchandise. Most of it is stuff you've seen before—toys, figures, re-re-releases of previous films—but an
R2-D2 coffee press
? That'll get us to perk up and pay attention, and not because of all that caffeine.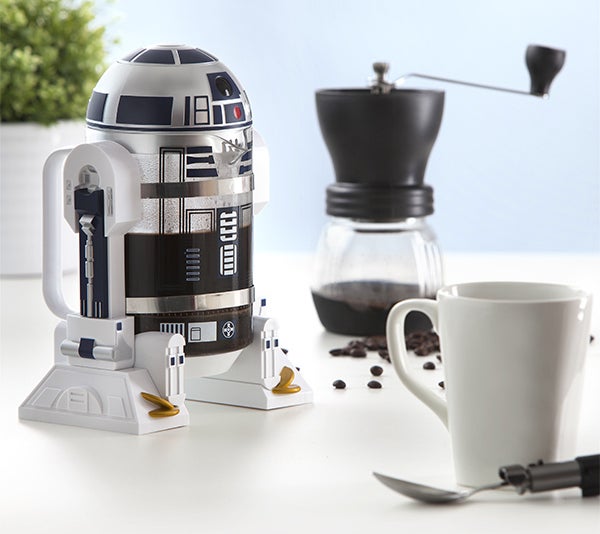 It's another ThinkGeek original (and officially licensed)
Star Wars 
creation designed for your kitchen. If you've been following along, by now your drawers are probably teaming with items like a 
lightsaber immersion blender
, but you'll probably want to leave this R2-D2 sitting on your counter.
 Like any coffee press you add your grounds and boiling water and after a few minutes of brewing followed by a quick plunge, you're left with 32-ounces of joe, about four cups worth, which is maybe enough to keep you fueled until about 10am.
The press will be available in early November for $40, and the whole thing is dishwasher safe which should make life easier when you eventually get around to cleaning it.
Get
Cash back
on this purchase by using
TopCashBack
!
Sign up here
for
FREE
!
Tip: Open the TopCashBack link a new window, search for the store, select it and it will open in a new window. Once this happens, you can close that window and continue shopping from where you were. Doing this will log that you are shopping through TopCashBack without losing your place!